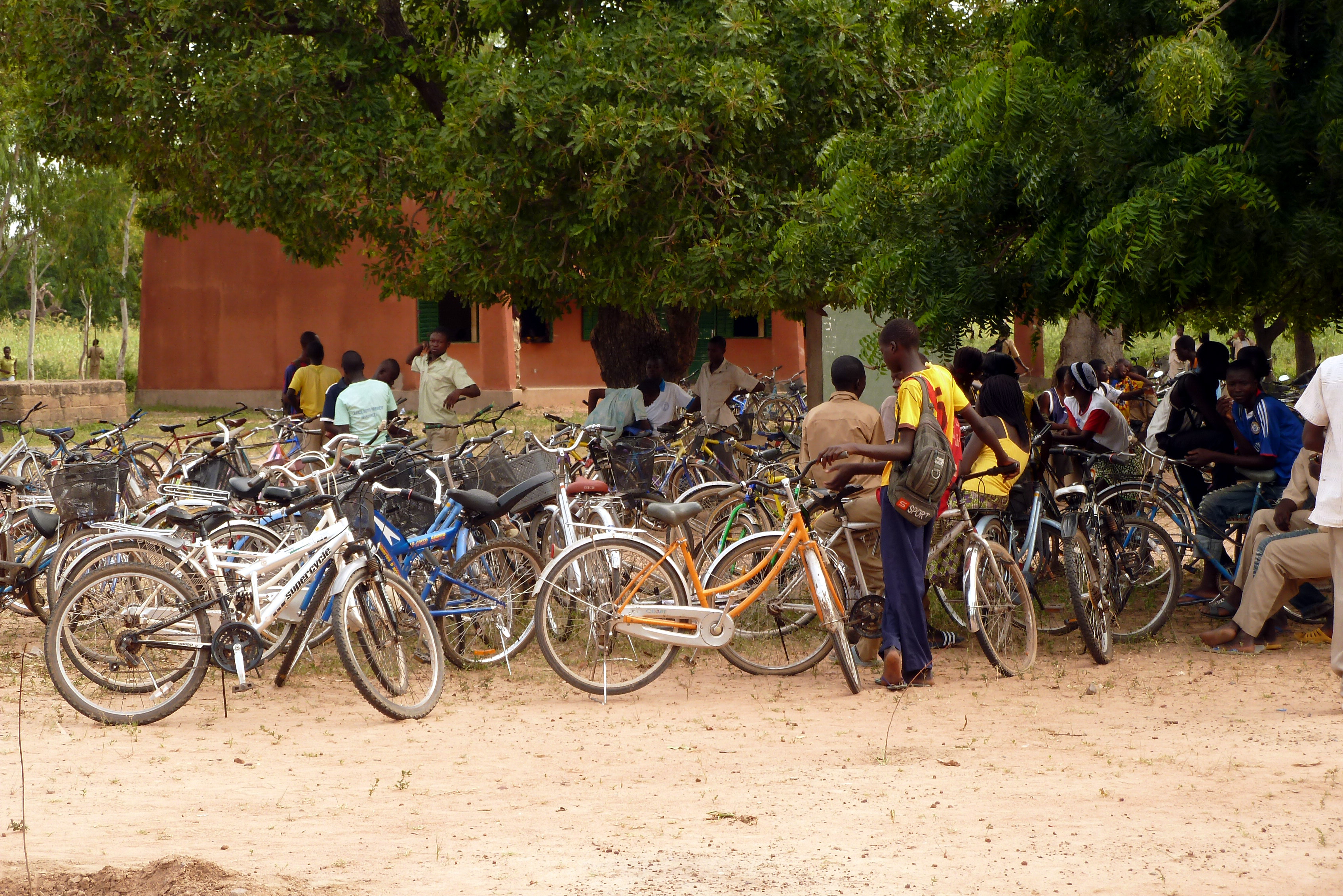 Burkina Faso

"Land of the Upright"
Since the early 1990s, Burkina Faso has been gradually embracing more democracy. The great tolerance shown by the people in ethnic and religious matters is typical of this country, where more than 60 ethnic groups co-exist peacefully. This is also reflected in the country's name: in translation, the terms "Burkina" and "Faso", which are taken from the two most widely spoken languages in the country, mean "Land of the Upright".
If population growth continues at the rate of almost three per cent per annum seen in recent years, Burkina Faso's population will double within the next 25 years. This presents the country with major problems in terms of ensuring food security, providing health services and education facilities for the local population, and securing water and energy supply. Economic growth can barely keep pace with population growth.
German development cooperation with Burkina Faso
Germany is one of Burkina Faso's largest bilateral donors and an important partner. Cooperation between Burkina Faso and Germany focuses on agriculture and food security, decentralisation and municipal development, and drinking water supply and sanitation. In addition, the two sides are engaged in efforts to protect children's rights.
Development potential
Agriculture
The greatest development potential for the country's economy is in agriculture and downstream sectors. Many people work in agriculture, which accounts for about more than a fourth of gross domestic product.
Infrastructure
The country struggles with unfavourable conditions for development. Burkina Faso is landlocked, which means high transportation costs for export industries. Rising energy costs, the country's still poor infrastructure, and a low-skilled workforce are further constraints to development.
Improving the education system and expanding infrastructure will enhance the country's prospects of further positive development. In addition, there needs to be more legal certainty for investments in the private sector, tax revenues need to be increased, and strong banks, in particular microfinance institutions, need to be established.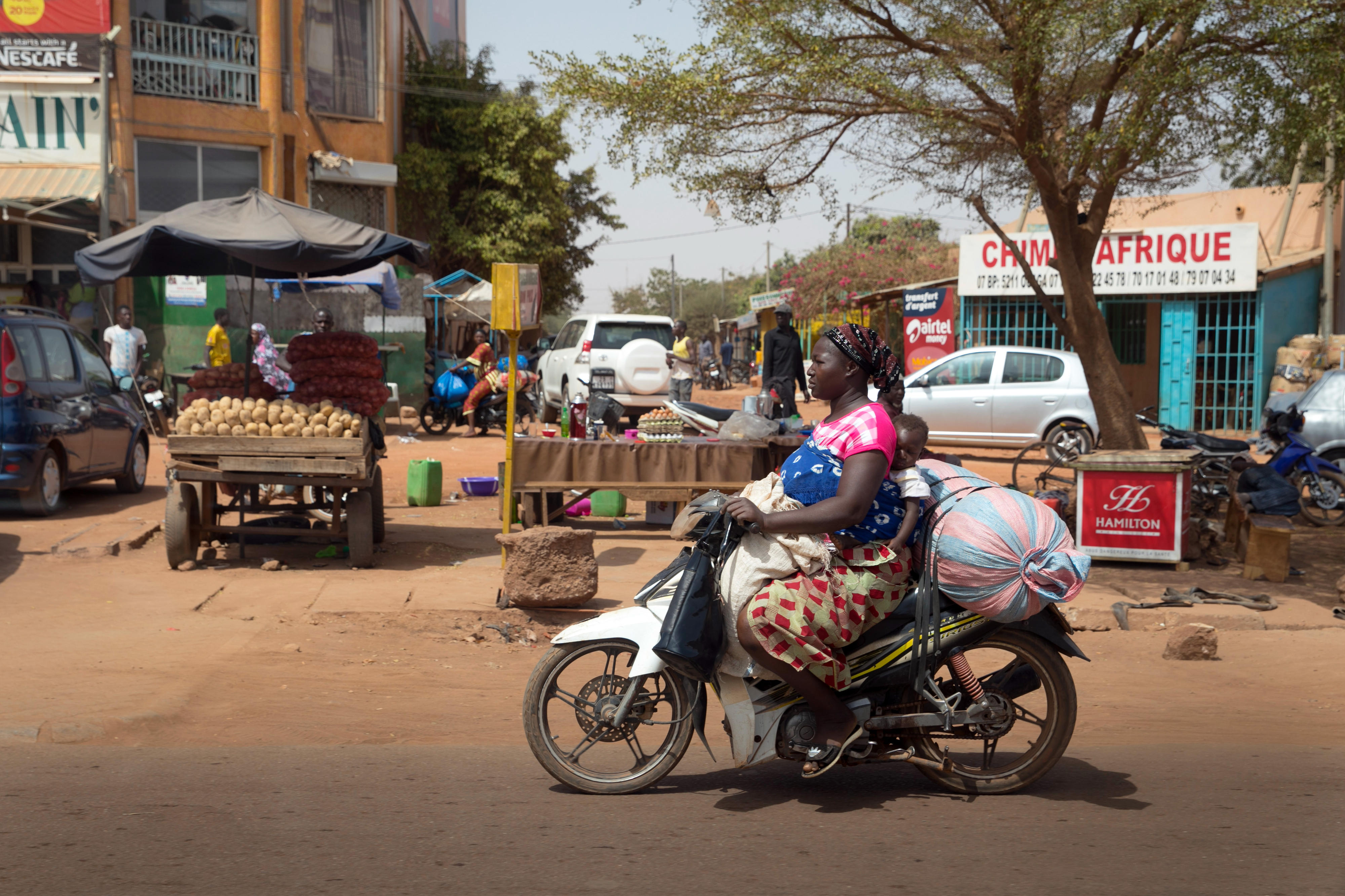 Trade
Most of the country's foreign exchange earnings come from the export of very few products: cotton, livestock, cashew nuts and gold. A drop in world market prices for gold and cotton thus has a significant impact on economic growth.
The elimination of subsidies for cotton producers in wealthy countries could allow cotton from Burkina Faso to compete on world markets. This could boost the economy. Within the framework of the Cotton Initiative, Burkina Faso is therefore working alongside Mali, Chad and Benin to try and overturn the subsidies that the United States, the EU and the People's Republic of China pay to their farmers.
Mining sector
In the past few years, the mining sector has become increasingly important for the country's economy. Between 2008 and 2011, gold production rose six-fold. Burkina Faso's export earnings from gold are now almost ten times as high as those from cotton.
German development cooperation with Burkina Faso
Burkina Faso is one of the development partners with which Germany cooperates closely on the basis of intergovernmental agreements. Germany is one of Burkina Faso's largest bilateral donors and an important partner. International cooperation funds are existentially important for Burkina Faso. Grants and foreign loans together account for about 70 per cent of the national budget.
In July 2017, Germany committed 102.2 million euros for bilateral development cooperation. In 2018, an interim commitment of 38 million euros was made. The next government negotiations are planned for 2020.
Three priority areas of cooperation have been agreed with the government of Burkina Faso. They complement the engagement of other donors in the country:
Agriculture and food security
Decentralisation and municipal development
Drinking water and sanitation
Germany is also involved in activities to promote children's rights. These priorities have been aligned with the national poverty reduction and growth strategy (Plan national de développement économique et social, PNDES) for 2016 to 2020.