Copyright

© Thomas Imo/photothek.net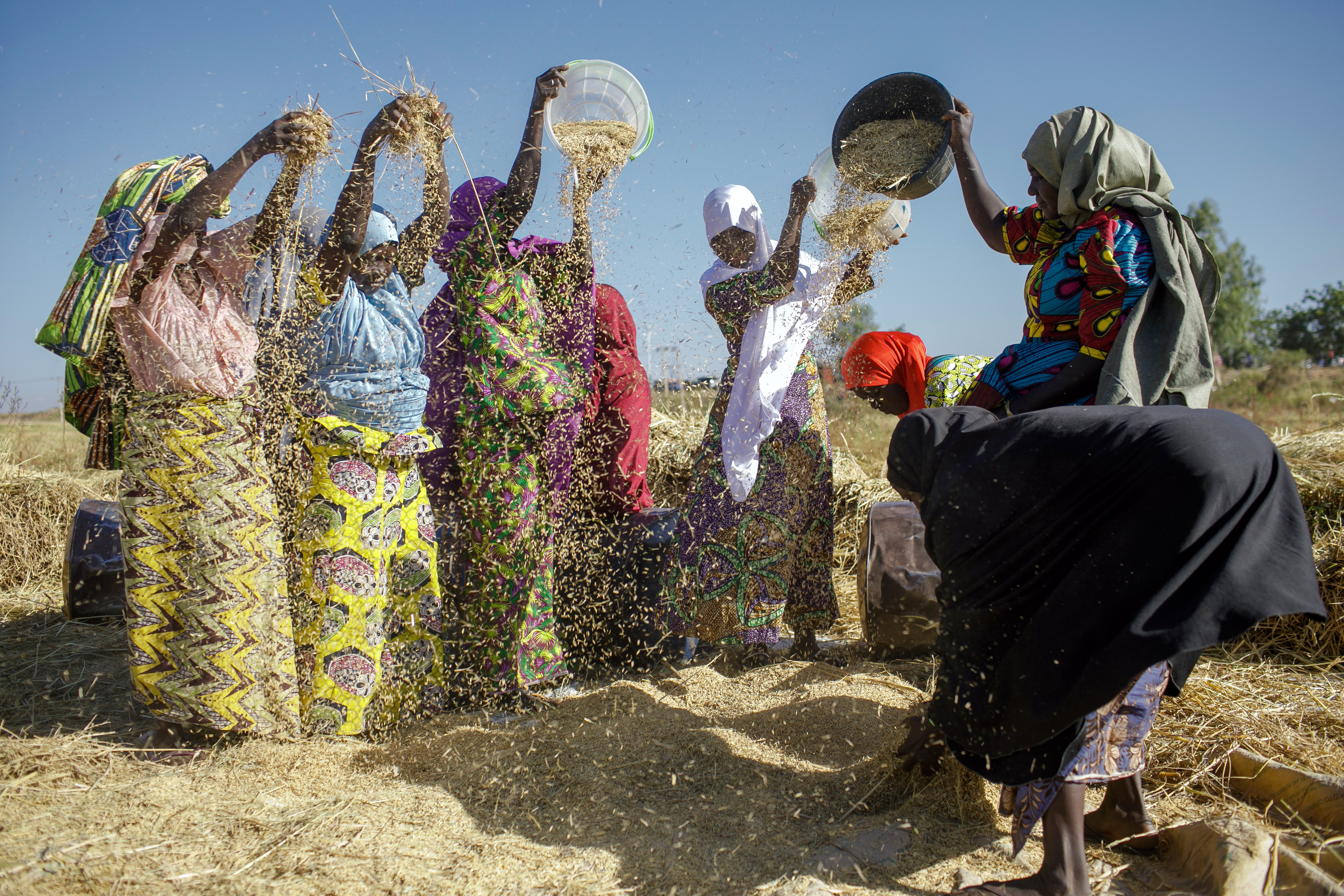 Nigeria

Extreme poverty despite vast raw materials
Nigeria is the most populous country in Africa, with a population of more than 190 million. It is also the continent's largest economy. Nigeria is one of the world's biggest oil producers. However, even though the government has been pursuing economic reforms, it has not yet succeeded in using the country's wealth of raw materials to foster economic and social development. In the latest Human Development Index (HDI), Nigeria ranks 158th out of 189 countries. The West African country has now taken over from India as the country with the largest number of people in extreme poverty worldwide.
Nigeria is facing social, ethnic, religious and political conflicts. Long phases of authoritarian military rule have contributed to domestic instability. In addition to widespread poverty, major challenges for policymakers include governance deficits, high levels of corruption, low economic growth, a run-down infrastructure, a tense security situation and regular terrorist attacks.
Development cooperation
Nigeria is one of the countries that Germany supports through thematic and regional programmes. Development cooperation with Nigeria focuses on sustainable economic development (including job creation and vocational training) and on renewable energy and energy efficiency.
German development cooperation with Nigeria
Development cooperation between Nigeria and Germany dates back to the country's independence in 1960. During the military dictatorship of Sani Abacha (1993 to 1998), bilateral cooperation was more or less suspended. Since the country's return to democracy in 1999, German development cooperation has focused on supporting the reform efforts of the government with a view to reducing poverty, achieving economic growth and fostering regional stability. In 2017, Germany committed a total of 72.1 million euros for development cooperation programmes.
Nigerian-German development cooperation focuses on the following priority areas:
Sustainable economic development
Renewable energy and energy efficiency
The BMZ also supports an immunisation programme of the World Health Organization (WHO) and the United Nations Children's Fund (UNICEF) to eradicate polio. The support focuses on vaccination campaigns in the north.
Special initiatives
A Green Innovation Centre was set up in Nigeria with funding from the "One World – No Hunger" initiative. It supports the reform of the agricultural sector, with a special focus on food security.
The lack of education and job opportunities and longer-term prospects in general is causing many young Nigerians to leave the country. With funding from the German Development Ministry (BMZ), migration advice centres have therefore been set up in Lagos, Abuja and Benin City. At the centres, people receive information and advice, learn about alternatives to migration and get assistance in finding a job, which gives them prospects of a viable future in their own country.
The centres also provide assistance to refugees and migrants who are returning to Nigeria from Germany. As part of its Returning to New Opportunities programme, the BMZ has increased its funding for vocational training and employment promotion programmes in Nigeria.