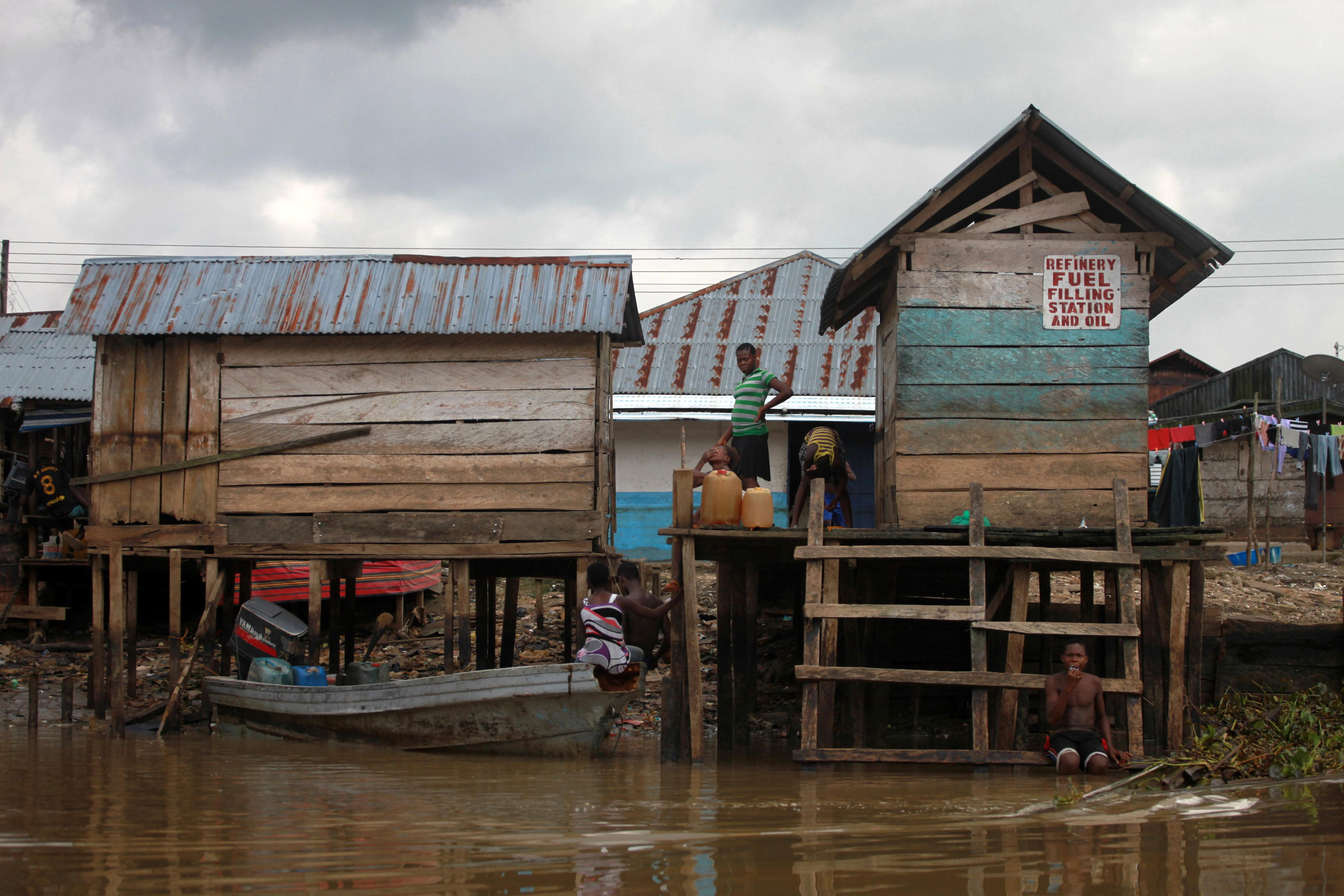 Economic situation

High dependency on oil
The main export commodity is crude oil. There is a lack of refineries within the country, which is leading to regular fuel shortages.
The slump in oil prices after 2014 plunged Nigeria into a severe economic crisis. In 2015, the growth rate was only 2.7 per cent, and in 2016 gross domestic product actually fell by 1.6 per cent. In 2017, there was positive growth again, but only at a rate of 0.8 per cent. The International Monetary Fund (IMF) expects that growth rates in the period of 2019 to 2021 will range from 2.1 to 2.5 per cent.
Fostering agriculture, improving the business climate
In the first half of 2017, President Muhammadu Buhari presented a comprehensive economic development plan, the Economic Recovery and Growth Plan. It provides for economic diversification, efforts to improve the investment climate, and investment in infrastructure.
Another important goal that the government has set itself in the Plan is the modernisation and expansion of the agricultural sector in order to meet domestic demand for food and create additional jobs.
However, Buhari's economic policy has so far produced hardly any lasting results. The inadequate electricity and transport infrastructure, the low level of education among the people, a lack of legal certainty, the lack of access to financial services and the unstable security situation prevent the economy from developing more dynamically and deter investors from stepping up their involvement.