Copyright

© Thomas Trutschel/photothek.net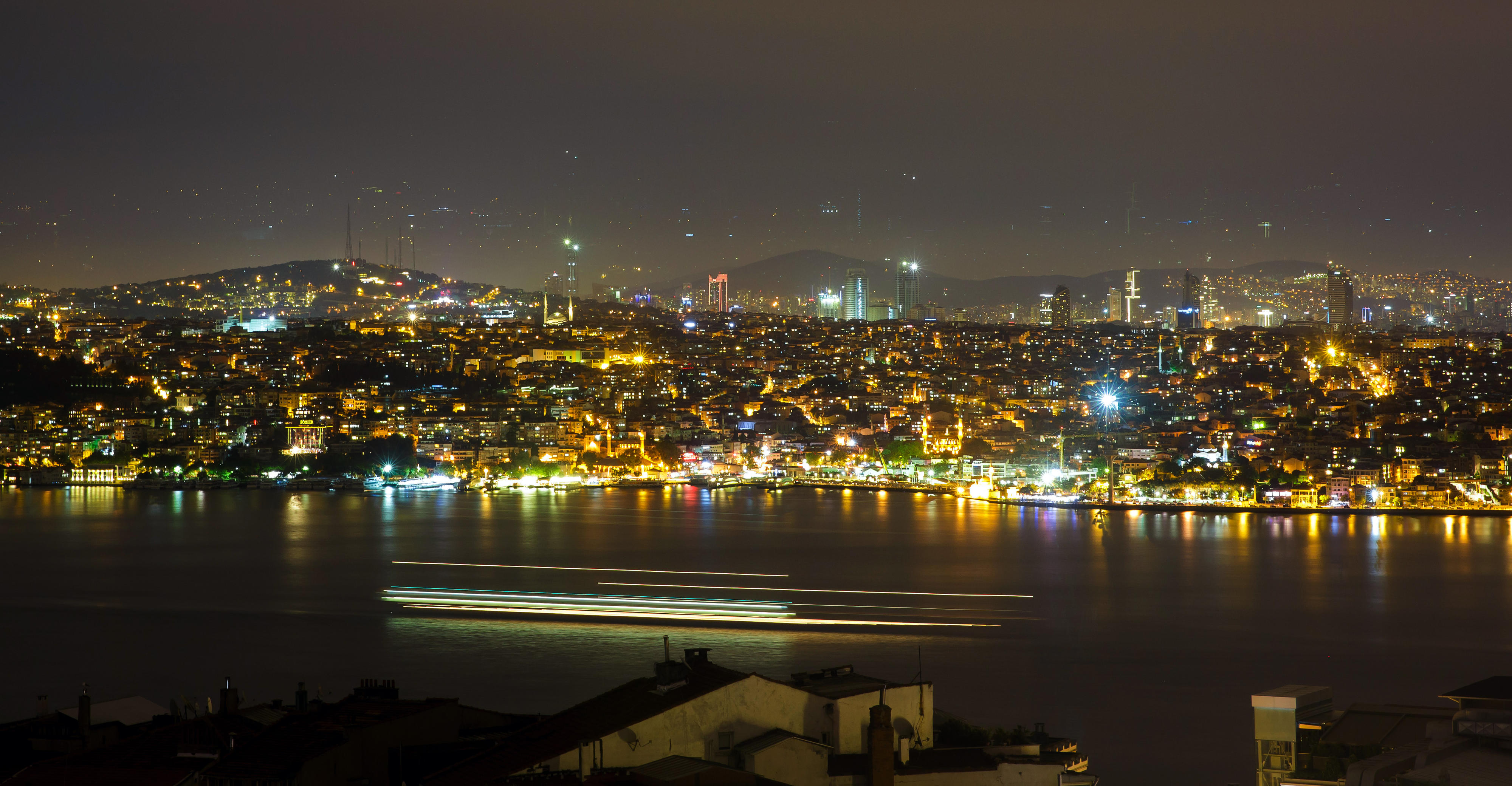 Turkey

Working together to tackle the challenges posed by displacement
Turkey is an important link between Europe and Asia, as well as with the Islamic world. It is regarded as an emerging country, with an economy that has shown very dynamic performance over the past few years. Turkey also plays an important geopolitical role, since it borders on several regions that are prone to tensions, such as the Balkans, the Caucasus Region as well as the Near and Middle East.
Germany's development cooperation with Turkey began in 1958 and came to an end with a last commitment in 2008. Currently, Germany helps Turkey cope with the refugees streaming into the country to escape the war in Syria. However, there are no plans to resume a regular programme of bilateral development cooperation.
German activities
Education and employment
The German government has provided some 530 million euros since 2012 to assist Turkey in meeting the basic needs of the Syrian refugees. Around 181 million euros of this amount are humanitarian aid, provided by Germany's Federal Foreign Office. Since 2015 to date, the Federal Ministry for Economic Cooperation and Development (BMZ) has provided around 443 million euros in total to help support refugees and Turkish communities which have taken in refugees.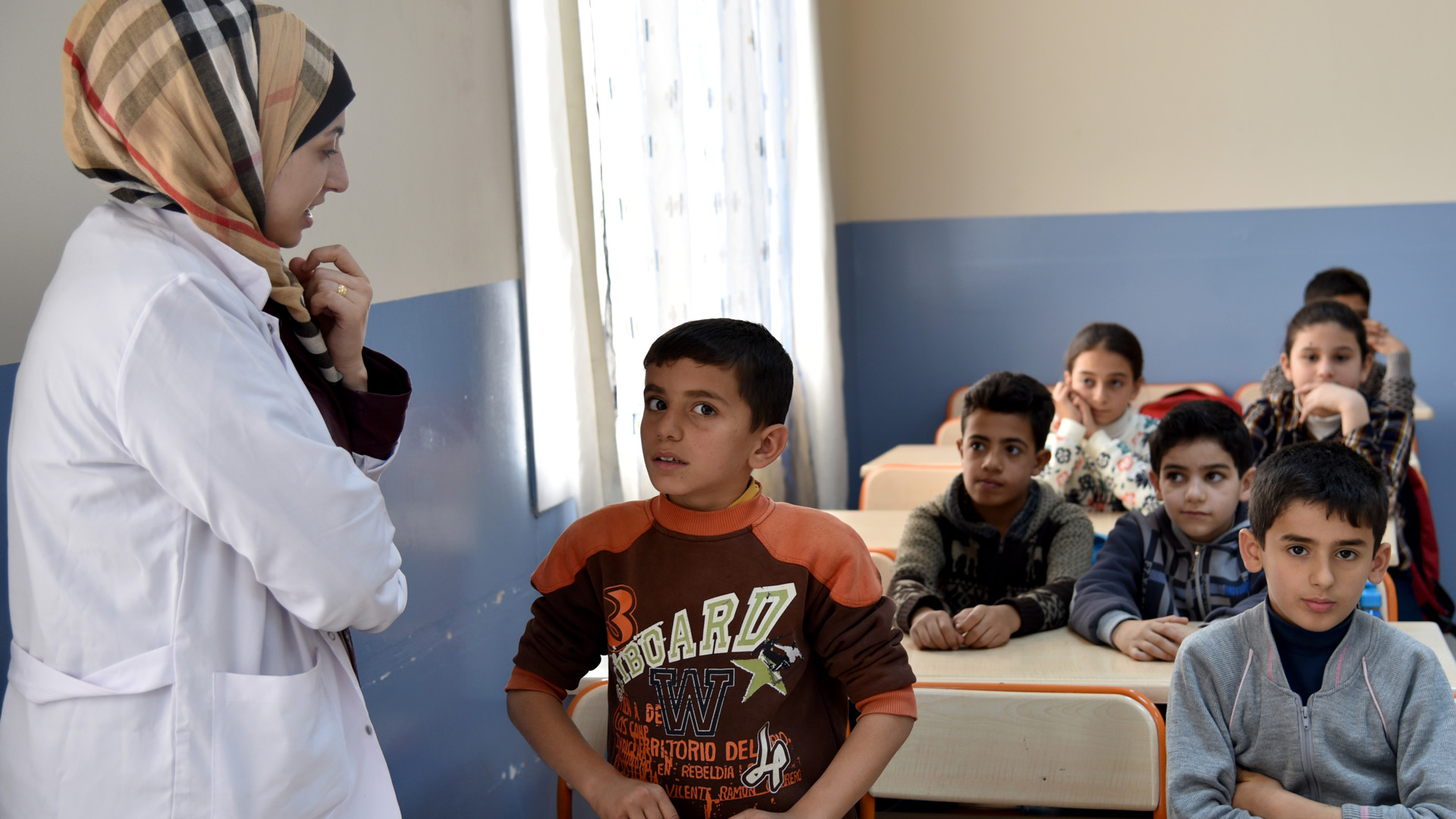 School education and vocational education
The BMZ focuses its interventions on the areas of school education and vocational education and training, on employment promotion, and on strengthening social cohesion. For instance, efforts are being made to step up the provision of education so that there is no "lost generation" of refugee children - in other words, a generation of Syrian children who have known nothing but war and have so little education that they have virtually no prospect of a decent life. It is hoped that offering these youngsters educational opportunities will also prevent them from becoming radicalised. One of the BMZ's most important partners in implementing these activities is the United Nations Children's Fund, UNICEF. Readers will find more information about these activities in the next section, entitled "Cooperation in action".
It is hoped that, by acquiring vocational skills, refugees will be able to build a livelihood for themselves which will make them independent of outside support. Moreover, they should be able to use the skills they have acquired when they return to Syria someday.
Jobs campaign
The employment promotion programmes supported by Germany are directed not only at refugees but also at locals who are finding it difficult to find a job because of the inflow of refugees. For instance, under "cash-for-work" programmes people can earn a quick income by taking on basic tasks in their communities such as helping with repairs, waste disposal or the maintenance of public buildings and green spaces.
Other employment promotion programmes help to fund wages or salaries, in particular for additional teaching staff. In 2018, employment promotion measures helped to create 29,000 jobs, of which 11,000 were teaching jobs for Syrians. The Syrian teachers are being paid the Turkish minimum wage and are providing education for more than 250,000 Syrian children for an entire school year.
Activities involving the EU
In addition to the German government's bilateral activities in Turkey, Germany is also involved in the European activities being carried out under the action plan agreed by the EU and Turkey in November 2015 and under the EU-Turkey statement issued in March 2016. The measures are being coordinated closely in order to avoid duplicate structures and to ensure added value.
The Federal Republic of Germany is contributing to the EU Facility for Refugees in Turkey, and is a member of the group coordinating the measures agreed between the European Union and Turkey.