Copyright

© Thomas Trutschel/photothek.net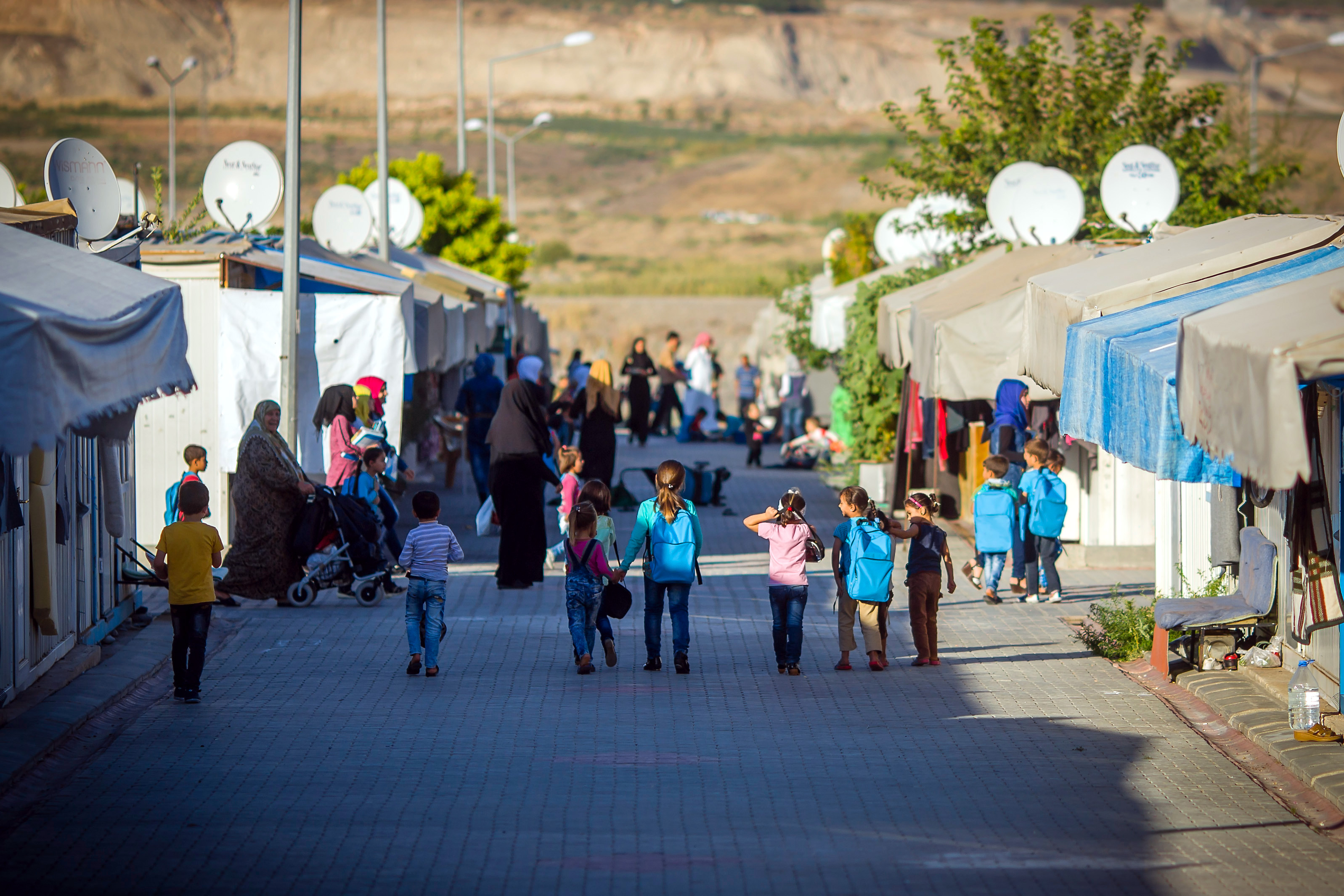 Impact of the conflict in Syria

Turkey takes in millions of refugees
Many people from Syria are seeking refuge in the territory of their northern neighbour Turkey - or hope they will be able to travel on safely from there to the European Union. No other country has taken in as many refugees from Syria: in April 2020, around 3.6 million Syrians were officially registered in Turkey. In addition, more than 400,000 people from Afghanistan, Iraq and Iran have also fled to Turkey. In the meantime, Turkey has closed its borders to people wanting to cross from Syria. Permission to enter Turkey is now granted only for humanitarian reasons, such as medical emergencies.
It must be said that Turkey is doing a tremendous job of coping with the more than four million refugees within its borders. No other country in the region has been as open and generous in dealing with the Syrian refugees, or has given them such liberal access to state systems such as schools, the labour market and health care as Turkey has.
Re-homing refugees in local communities
Only a small percentage of Syrian refugees are still living in official refugee camps. Instead, most have been housed in local communities in the south and south-east of the country, or in large economic centres such as Istanbul and Ankara. The Turkish authorities provide the refugees with identity papers which give them the right to access services such as medical care. Since February 2016, refugees can, under certain circumstances, also request work permits. However, only around 40,000 such permits have been granted so far. It is therefore likely that the majority of refugees are working illegally, which means they are not entitled to the minimum wage or social insurance cover.
With support from the international community, non-governmental organisations and private initiatives, Turkey makes a huge effort to provide for the refugees. One of the challenges it faces in this respect is providing enough places for them in schools and other educational establishments. More than half of the Syrian refugees are children and young people of school age.
Risk of conflict is growing
The social and economic infrastructure in particular in the border region with Syria is coming under severe pressure because of the refugees. To date, there has been no significant social strife because of the influx of the refugees. However, experts predict that Turkey will experience an economic downturn, with a growth in jobless numbers and higher inflation. There is, therefore, a very real danger that tensions between the local population and the refugees will increase, in particular in the structurally weak south-eastern part of Turkey.