Copyright

© Thomas Koehler/photothek.net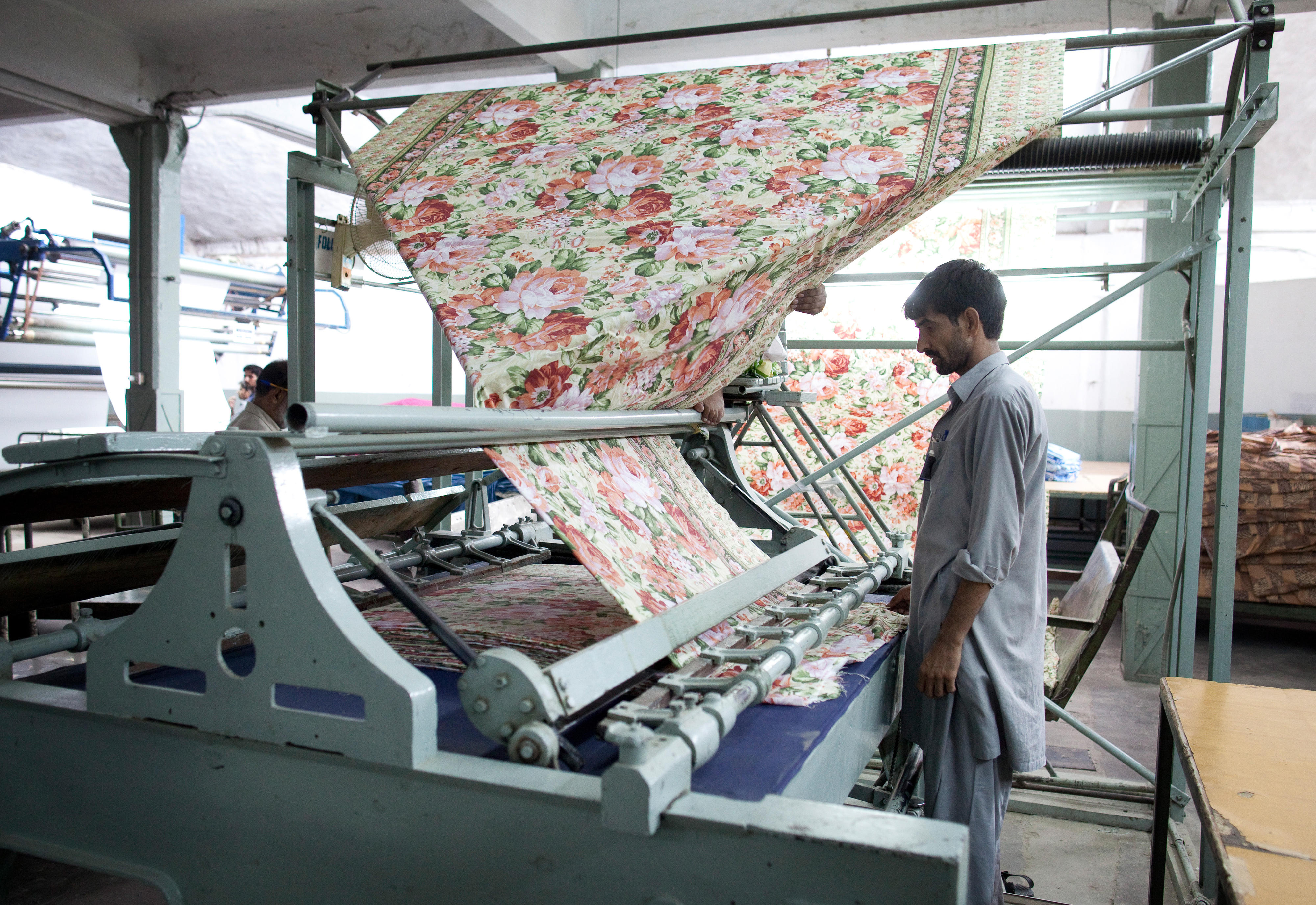 Priority area Sustainable economic development

Vocational training, promotion of employment, social protection
Vocational training
In cooperation with the European Union and Norway, Germany is assisting Pakistan to fundamentally reform its vocational training system, with a view to aligning vocational training more closely with the needs of the labour market.
During a first programme phase, more than 100 vocational careers advice and job centres have been established throughout the country. Uniform standards and material for examinations have been developed for 70 occupations. Thanks to 18 e-learning centres, 8,500 vocational teachers have so far been able to take courses on teaching methodology.
The second programme phase is focusing on policy development, engagement with the private sector, implementation of the reformed vocational training system, and human resource development and teacher training.
In parallel, Germany provides microfinance services for micro, small and medium-sized enterprises and for poor households and contributes to the refinancing of local microfinance institutions.
Social and environmental standards
The textile sector is Pakistan's most important manufacturing industry. Most textiles are produced in small and medium-sized enterprises operating in the informal sector. Significant weaknesses in occupational health and safety and environmental protection still persist in these companies. That is why the BMZ is funding a range of projects aimed at improving working conditions and social and environmental standards.
Among other things, training has been provided to labour inspectors in Punjab Province in cooperation with the German Statutory Accident Insurance (DGUV). Thanks to advisory services and training, working conditions for more than 13,000 workers in eleven textile and garment companies have been improved. Simultaneously, the companies have become much more productive.
In view of increasing water scarcity, Germany is also assisting Pakistan's textile industry in using water more efficiently.
Health insurance
About 30 per cent of Pakistan's people live below the national poverty line. 70 per cent of all job holders are working in the informal sector without any social protection. This means that illness can quickly jeopardise their livelihoods.
Germany therefore supports the introduction of a health insurance system that gives poor people access to health services. As part of a national health insurance initiative of the Pakistan government, some 745,000 poor families in 15 districts have so far been registered.