Copyright

© Ute Grabowsky/photothek.net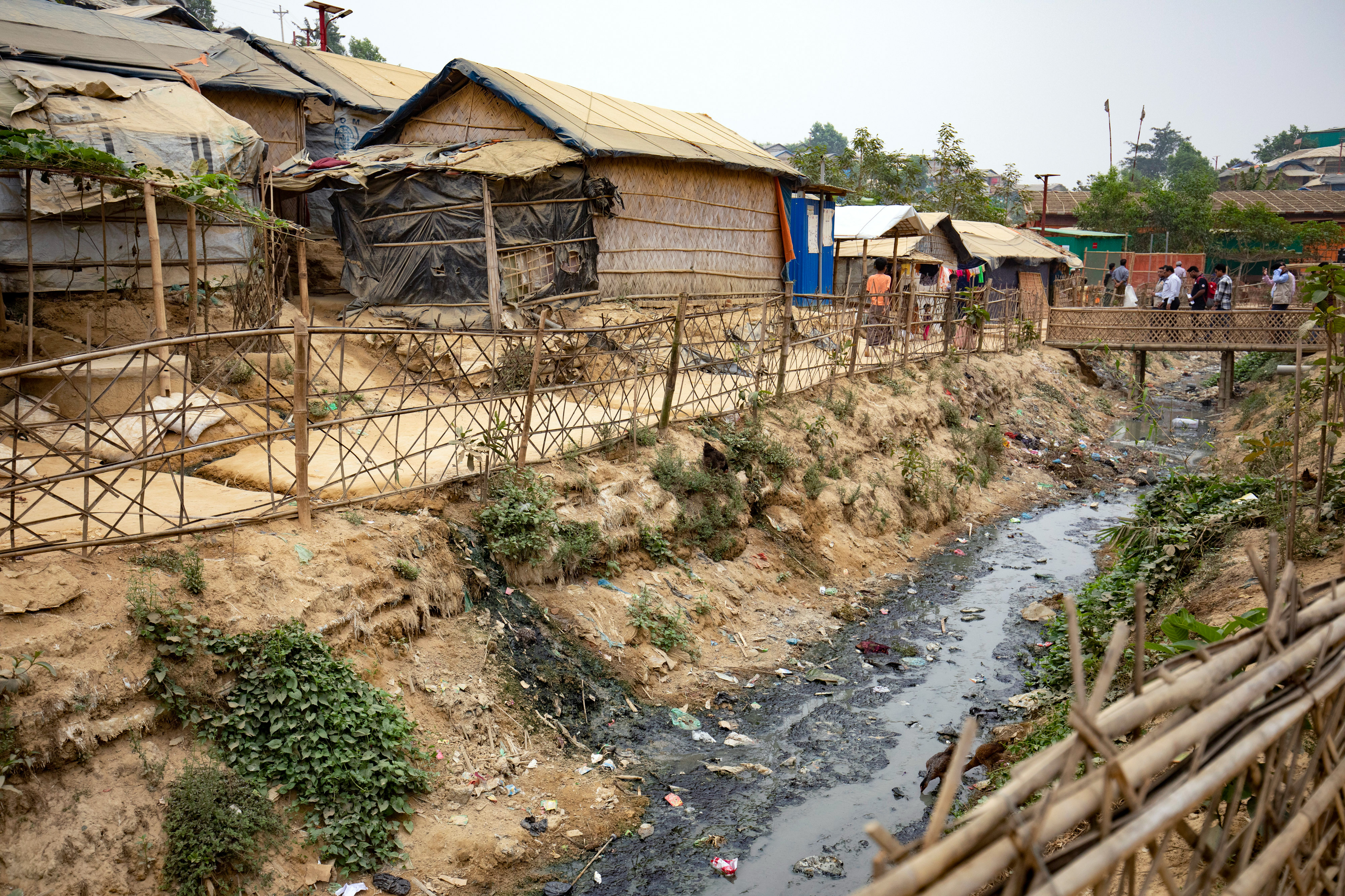 Transitional development assistance

Overcoming crises, strengthening resilience, creating new prospects
Poor population groups in particular are often defenceless in the face of violent conflicts and natural disasters. When their livelihoods are destroyed they are often unable to rebuild them without assistance. In addition, the governments in the affected regions often lack the will or the capacity to protect the people and facilitate reconstruction. The impacts can also spill over into neighbouring countries, for instance when they result in a refugee influx.
In such contexts, the BMZ draws on a quick and flexible instrument for recovery, namely: transitional development assistance. Its purpose is to help strengthen the resilience of people who are particularly hard hit and of local structures in a sustainable way so that they will be able to deal with existing crises themselves and reduce the risk of new crises. Transitional development assistance thus makes an important contribution to crisis prevention.
The new strategy on transitional development assistance, which was published by the BMZ in July 2020, lays out a clear and internationally recognised strategic framework for continuing to respond to the diverse challenges of the multidimensional crises around the world.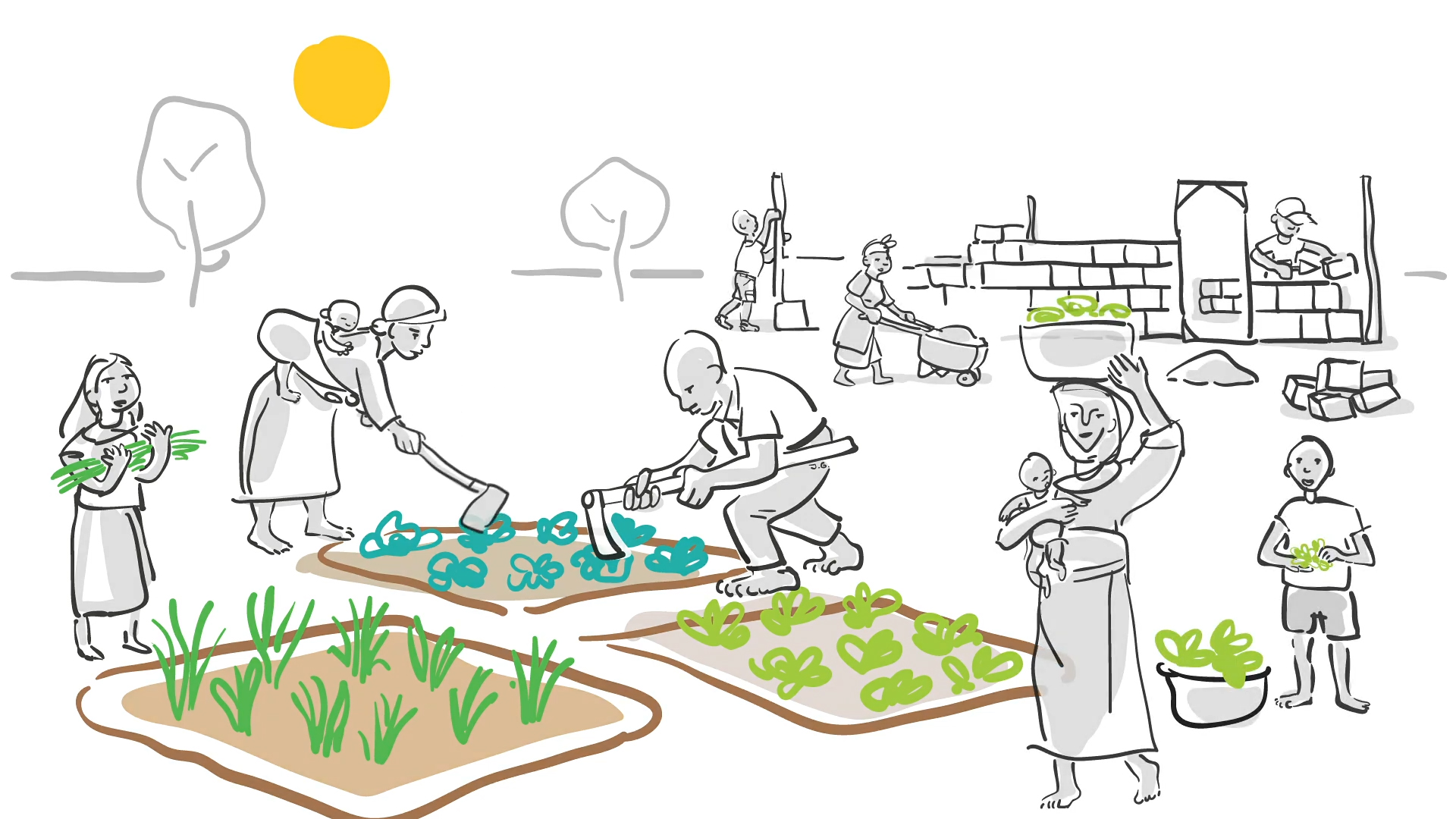 German and French versions
What do we want to achieve?
Promoting reconstruction and peaceful coexistence, reducing poverty
The transitional development assistance provided by the BMZ creates links between short-term humanitarian assistance and long-term development cooperation and also makes a contribution to peacebuilding. This close dovetailing ensures that even the very first support measures promote social recovery and peaceful coexistence in a sustainable manner and reduce poverty. It is the only way for people to be able to improve their prospects by their own efforts and not be repeatedly dependent on external help.
Transitional development assistance always builds on existing structures and the knowledge of the people on the ground and is implemented in cooperation with experienced partners. That includes German non-governmental organisations, the Deutsche Gesellschaft für Internationale Zusammenarbeit (GIZ), KfW, the United Nations Children's Fund (UNICEF) and the World Food Programme of the United Nations (WFP).
The BMZ sets out binding rules for its partner organisations, thus creating a framework for their work and ensuring the effectiveness of its transitional development assistance.
In order to address crises effectively transitional development assistance focuses on four key areas:
Food and nutrition security
Rebuilding basic infrastructure and services
Disaster risk management
Peaceful and inclusive communities
Transitional development assistance is rooted in a comprehensive approach that links different areas so as to improve the livelihoods of affected people as effectively as possible.
Practical examples of transitional development assistance | Health infrastructure
Rapid response to the COVID-19 pandemic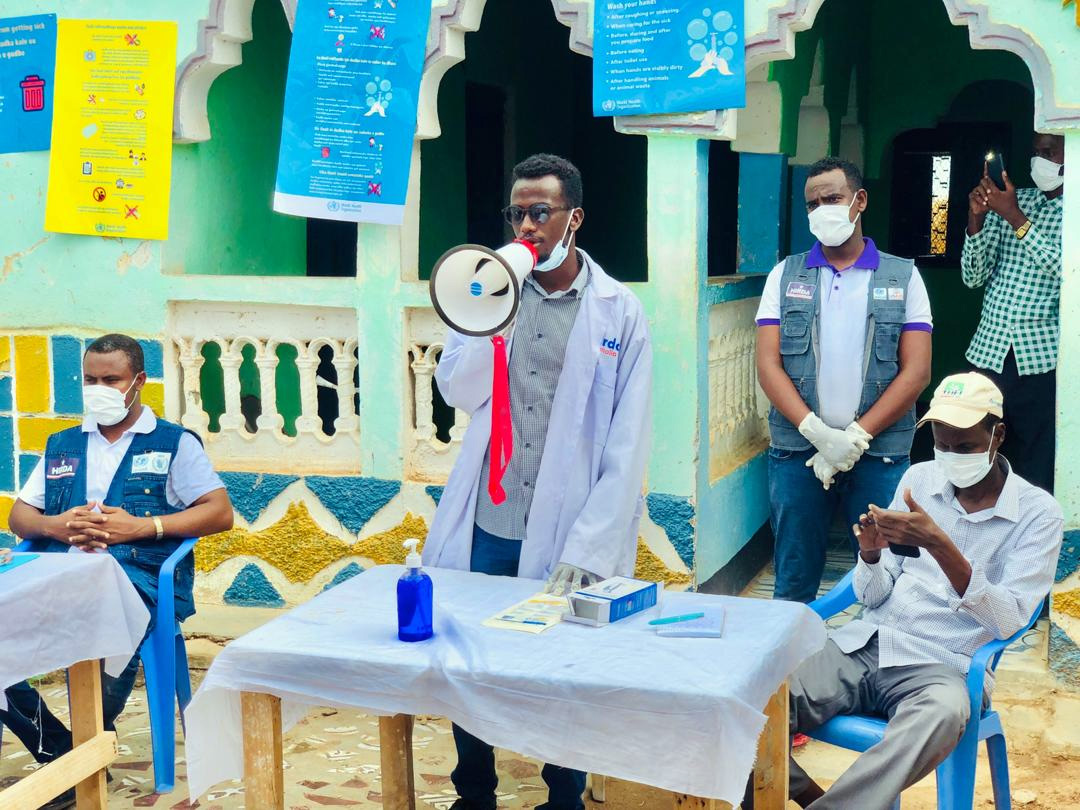 COVID-19 is likely to have particularly dramatic consequences in crisis countries and may severely threaten the livelihoods of many people. These countries have hardly any laboratories, emergency care beds or ventilators. With global supply chains breaking down because of the pandemic, millions of people around the world have been left without jobs – and without any public support. Many children cannot go to school and are not receiving school meals – often their only meal of the day.
The pandemic demands a quick and flexible response – and here the BMZ can build on its experience with transitional development assistance. This instrument can promote preventive measures to slow the spread of the virus and prepare people in conflict regions for possible consequences. Measures include building capacities in the health sector, training skilled staff, campaigns to raise awareness, adjusting training and income opportunities, and ensuring access to water and sanitation.
In Iraq, support is being provided for setting up and equipping 4 temporary hospitals, which will treat up to 7,800 patients. Intensive care capacities are also being expanded. The number of intensive care beds is to be increased by up to 160.
In Yemen, we are rehabilitating up to 15 health centres to treat 3,000 patients a month.
In Somalia, graduates of funded vocational training courses are using their new skills to sew protective masks and are thus supporting the health system. Awareness-raising campaigns will help to inform the general public about the spread of the virus.
Regional focus
Transitional development assistance is mainly employed in countries affected by multiple crises and where the state on its own is incapable of supporting the people and communities affected by crises and disasters. It is engaged primarily in countries in the Middle East, East and Central Africa and the Sahel region.
The following factsheets provide more specific insights into the transitional development assistance and show how and why the BMZ supports crisis management in countries of these regions. Why, for instance, is transitional development assistance being implemented in Iraq, Somalia or the Sahel region? What are the local communities' needs and how are they being met?
Factsheets on the regional engagement
Practical examples of transitional development assistance | Food security
Achieving food security and creating income opportunities in the Sahel region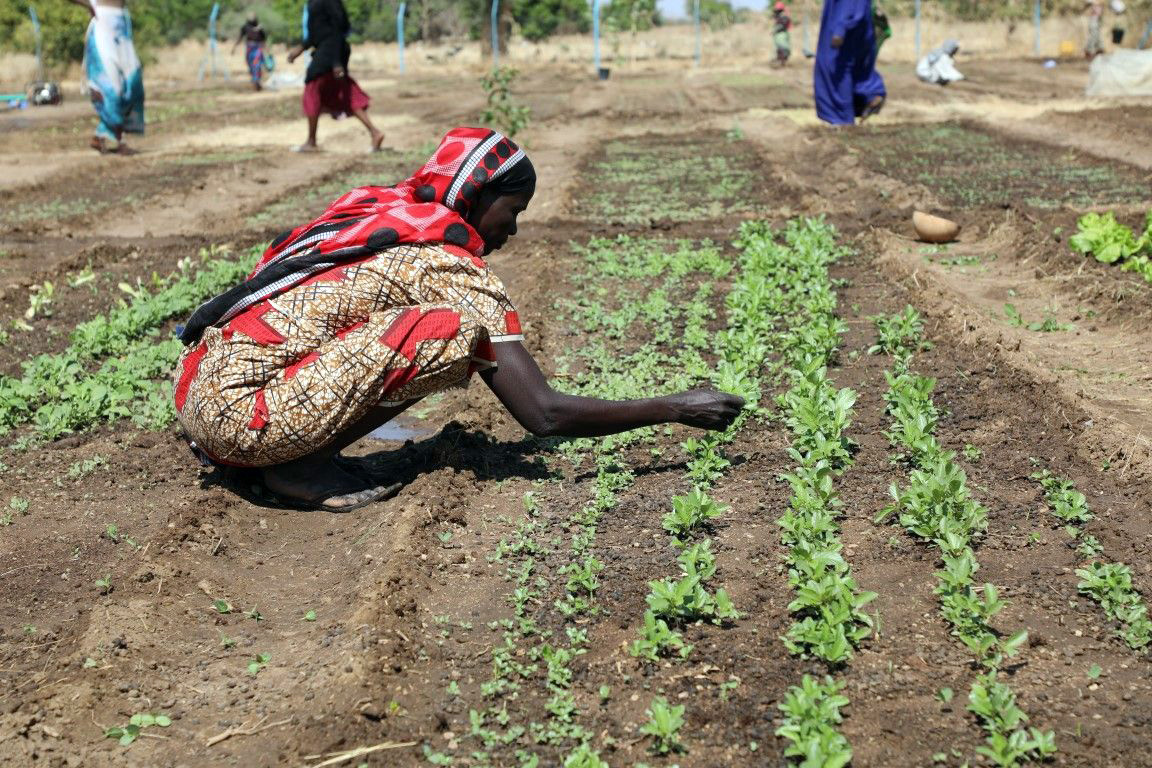 Almost five million people in the Sahel region are affected by protracted food insecurity. The region is characterised by recurrent droughts, political instability, limited access to basic services and high population growth.
Together with the World Food Programme of the United Nations (WFP), the BMZ developed the initiative for resilience in the Sahel to bring about sustainable improvements in the food and income situations of people in Burkina Faso, Chad, Niger, Mali, and Mauritania.
The support ranges from providing school meals to rehabilitating agricultural land. People work for cash on a temporary basis. The influx of cash strengthens local markets. So far, 1.4 million people have benefited from these measures.
Recently, the United Nations Children's Fund (UNICEF) has also begun supporting children and young people in the Sahel in cooperation with WFP, working in the areas of education, food security, improving water and sanitation, and child protection. By 2022, a total of 3 million people will have been reached in Niger, Mali and Mauritania, 1.9 million of them are children.
Practical examples of transitional development assistance | Inclusive living
Developing infrastructure and promoting peaceful communities in Iraq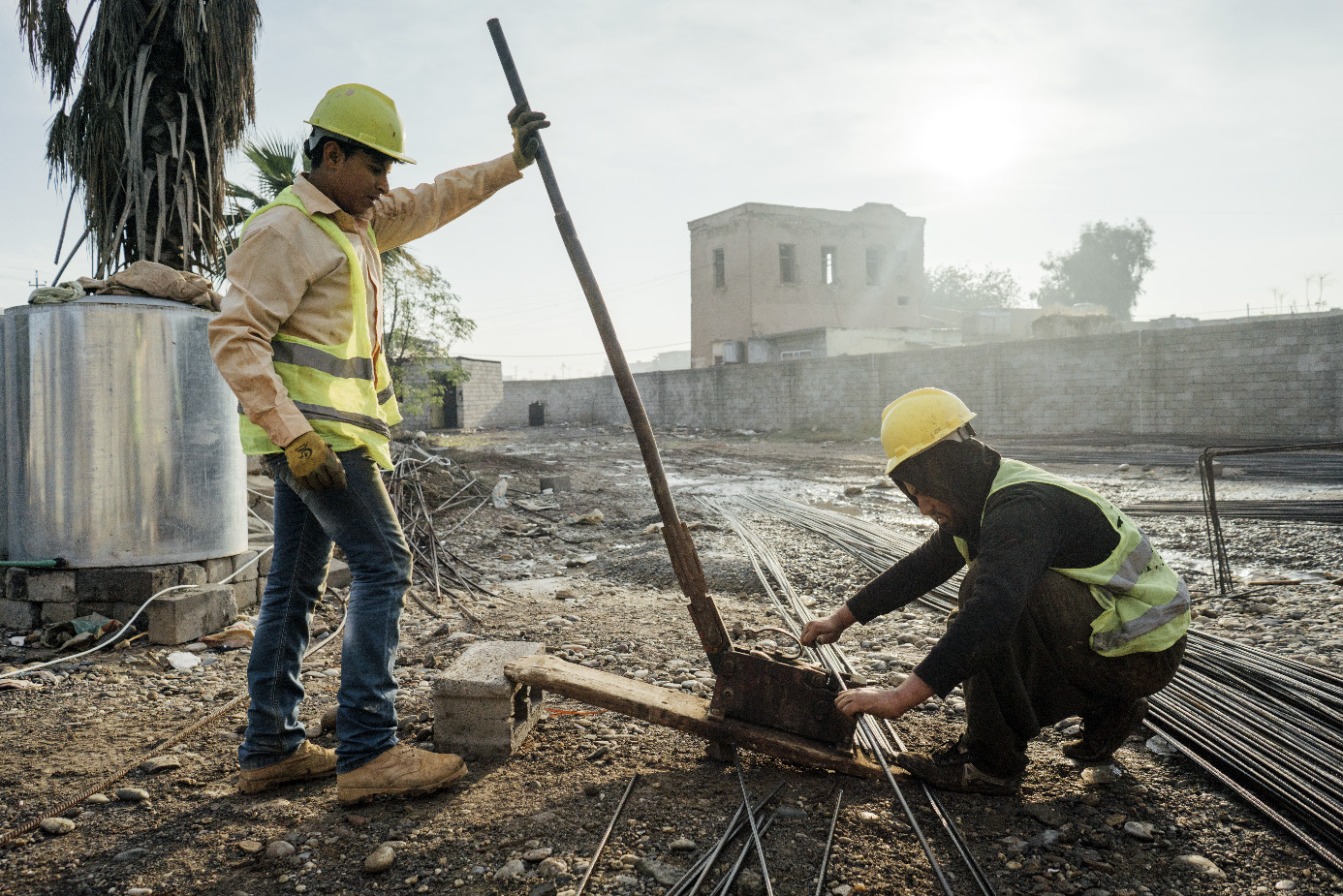 The Syria crisis and the expansion of the so-called Islamic State led to a massive influx of refugees into northern Iraq. More than 1.4 million internally displaced persons and some 235,000 refugees from Syria are pushing the infrastructure of host communities to its limits, making it impossible for everyone to be provided for at the same time. Thanks to transitional development assistance both the refugees and local communities now have improved access to safe water, basic medical services and psychosocial counselling. More than 1.7 million people are benefiting from these measures. Support is also being provided to returnees to help them develop new prospects in destroyed areas that have been liberated from the so-called Islamic State. Schools and hospitals, for instance, are being rebuilt and support is being provided to revive agricultural production.
The comprehensive approach of transitional development assistance also includes measures to reduce the risk of conflict between local people and refugees. The measures contribute as well to promoting peaceful communities and dialogue between all the religious and ethnic groups in the region. This approach follows the recommendations of the World Bank's Building for Peace report.
The examples show that the BMZ's transitional development assistance focuses not on the weaknesses but on the strengths of people and institutions. It safeguards livelihoods, creates opportunities, and promotes peaceful and inclusive coexistence.