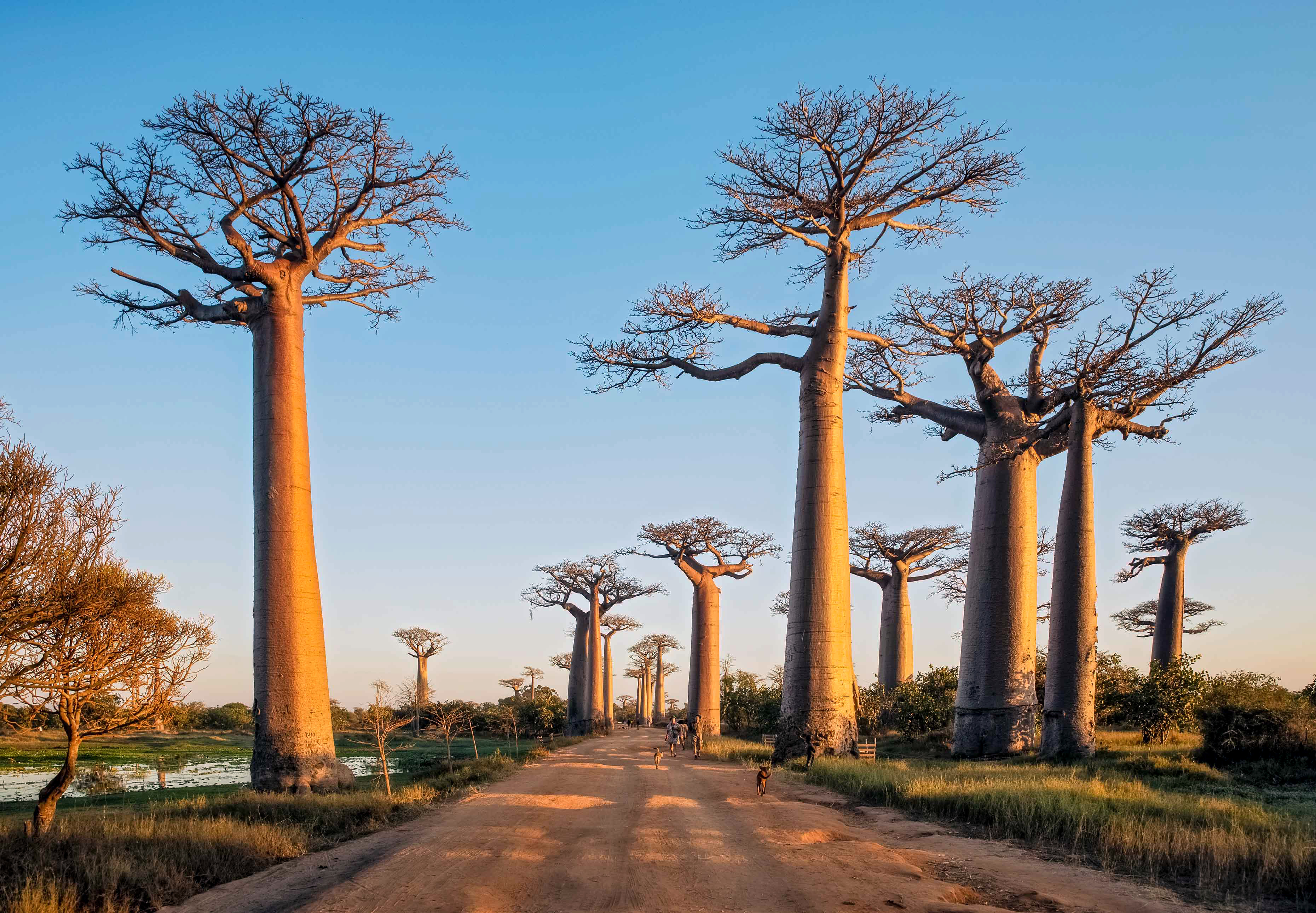 Madagascar

Natural paradise in a difficult situation
Madagascar is Africa's largest island state and the fourth largest island in the world. Its isolated situation in the Indian Ocean has allowed a rich diversity of flora and fauna to develop. Many species are endemic, that is, they only occur in Madagascar – and many have yet to be discovered. But large parts of this natural paradise have already been destroyed as a result of human intervention. Whereas the island was once almost entirely covered by rain forest, now only a fraction of it survives.
Decades of mismanagement and poor governance have driven Madagascar to the brink of ruin. Today it is one of the least developed countries in the world. Annual gross national income per capita is 400 US dollars, well below the average for other sub-Saharan African countries. More than three quarters of the people live in extreme poverty.
The situation is further aggravated by the impact of climate change. Cyclones regularly hit Madagascar, and they are becoming more and more destructive. Every time, they claim many lives and cause millions of dollars' worth of damage. As a result of the El Niño climate phenomenon, recurrent droughts are becoming more intensive, regularly leading to crop losses, especially in the country's south. This is resulting in frequent humanitarian emergencies. In spring 2017, as many as 1.4 million people were facing food insecurity.
Coup and return to democracy
In 2009, a coup d'état triggered a severe political crisis, plunging the country into international isolation for more than four years. Among other things, its membership of the African Union and of the Southern African Development Community (SADC) was suspended.
In 2013, with assistance from international mediators, Madagascar managed to resume a democratic course. Presidential and parliamentary elections were held with support from the United Nations. President Hery Rajaonarimampianina, who has been in office since January 2014, has repeatedly expressed his commitment to reforms. However, the reform process has stalled repeatedly.
At an international donor conference in Paris in December 2016, donors committed 6.4 billion US dollars for Madagascar for the period of 2017 to 2020.
Development cooperation
Just like the European Union and all EU member states, Germany suspended its intergovernmental development cooperation with Madagascar after the coup in March 2009. Pending the restoration of democratic conditions, cooperation was limited to the continuation of projects that did not involve the government and that provided assistance to the people as directly as possible.
Following the elections in Madagascar at the start of 2014, the EU repealed its sanctions and cleared the way for cooperation with the country's new government. Germany, too, resumed its bilateral development cooperation after this and expanded its programmes The focus of cooperation is on environmental and resource protection. Important areas of intervention include the use of renewable energy and agricultural development, as well as adaptation to climate change. There are also significant cooperation activities as part of the special initiative "ONE WORLD – No hunger".
German development cooperation with Madagascar
Germany suspended its intergovernmental development cooperation with Madagascar from 2009 until 2014. During the government talks with Madagascar in December 2016, Germany committed funds amounting to 59.6 million euros to its partner country.
The two countries' cooperation focuses on the protection of biodiversity and on the sustainable use of natural resources. Cooperation programmes address the areas of environmental and resource protection, renewable energy, and agriculture. Moreover, a programme for pro-poor municipal development and decentralisation was launched in response to the dramatic levels of poverty.
Under its special "ONE WORLD – No Hunger" initiative, the Federal Ministry for Economic Cooperation and Development (BMZ) supports Madagascar through projects related to sustainable fisheries and aquaculture and to land policy. Support is also being provided to public-private partnerships and strategic alliances with the private sector, for instance in support of smallholders producing vanilla and fruit.