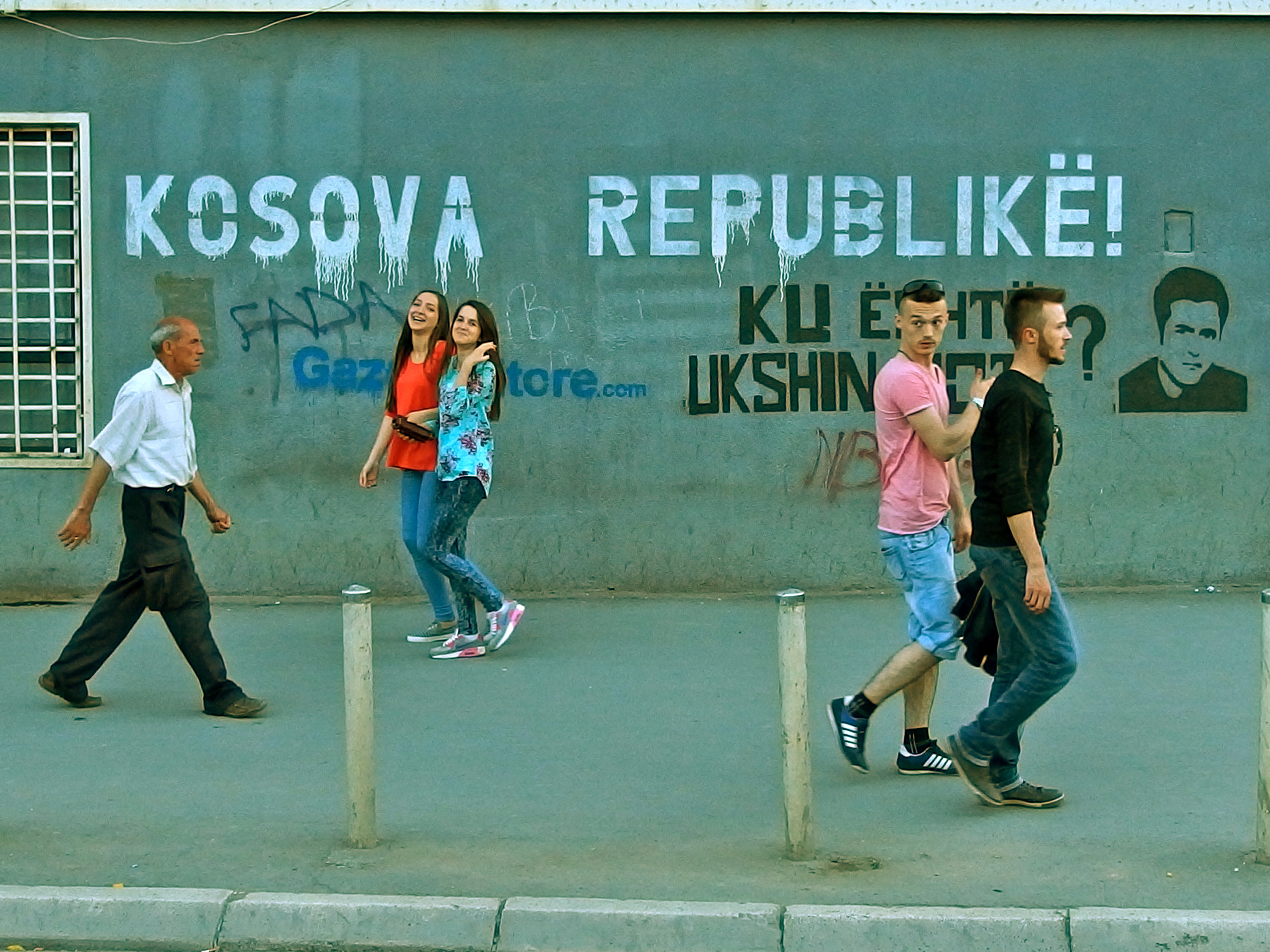 Kosovo

On the road to normality
Kosovo is Europe's youngest state. On 17 February 2008 the Assembly of the Republic of Kosovo in Pristina declared the country's independence from the Republic of Serbia. Since then, 114 countries, including Germany and the majority of the EU Member States, have recognised Kosovo as an independent state. Prior to the declaration of independence, Kosovo had been administered by the United Nations since 1999 as an autonomous territory on the basis of UN Resolution 1244.
In a report published in 2010, the International Court of Justice in The Hague came to the conclusion that Kosovo's declaration of independence did not violate international law. Serbia does not recognise Kosovo as an independent state.
Since 2012, Kosovo and Serbia have been engaged in a high-level EU-facilitated political dialogue aimed at normalising their relations. This will hopefully lead to the integration of parallel Serbian structures into Kosovo's systems of public administration, health care, the police and the courts. In return, Serbs living in the north of Kosovo are being granted greater autonomy. The first agreement to emerge from that dialogue, concluded on 19 April 2013, has only been partially realised. Parallel structures, for example, have only been partially dismantled, the Community of Serb Municipalities in Kosovo has not yet been founded and the agreement in the energy sector has not yet been implemented.
The EU has repeatedly assured Kosovo of its prospects of accession, just as it has the other countries in the western Balkans. The precondition for this, however, is that significant progress first be made in regard to the rule of law, strengthening administrative structures and establishing a well-functioning market economy.
A Stabilisation and Association Agreement between the EU and the Kosovo came into force on 1 April 2016.
German development cooperation with Kosovo
Germany cooperates with Kosovo at various levels. For example, it contributes military personnel to NATO's Kosovo Force (KFOR) and is also involved in the European Union's Rule of Law Mission (EULEX).
Cooperation with Kosovo began immediately after the end of NATO's military intervention in 1999. At that time, work focused on emergency aid, especially the supply of water and electricity for the population in general.
For some years now, cooperation has focused on sustainable development, in other words projects with a lasting impact. The main goal is helping Kosovo to move closer to EU standards and structures.
For the period 2018 to 2019, the German government committed 60.05 million euros in new funding for development cooperation with its Kosovar partner, of which 23.7 million euros are earmarked for Technical Cooperation and 36.35 million euros for Financial cooperation.
Germany is Kosovo's largest bilateral donor and also provides financial support to the country through its participation in EU programmes.
Cooperation between Germany and Kosovo focuses on the following priority areas:
democracy, civil society and public administration
energy
sustainable economic development.
In addition to the work being done in these areas, Kosovo is also receiving wide-ranging support as part of the BMZ's return and reintegration programme "Returning to New Opportunities". The aim of the programme is to advise people living in Germany who wish to return to Kosovo and help them reintegrate. Those living in Kosovo who are thinking of migrating are also helped to improve their prospects within Kosovo rather than leaving the country.
Since "Returning to New Opportunities" was launched in March 2017, some 42,400 measures have been implemented in Kosovo in the fields of training and skills development, employment, business start-ups and social support and counselling. Of these, 6,400 were aimed at reintegration returnees from Germany. Some 36,000 measures focused on the local population in Kosovo or those returning to Kosovo from other third countries.
In 2015, the German centre for jobs, migration and reintegration (DIMAK) was set up in Kosovo. It is a one-stop shop for returnees and anyone hoping to find work opportunities in Kosovo or in Germany.