Copyright

© Ute Grabowsky/photothek.net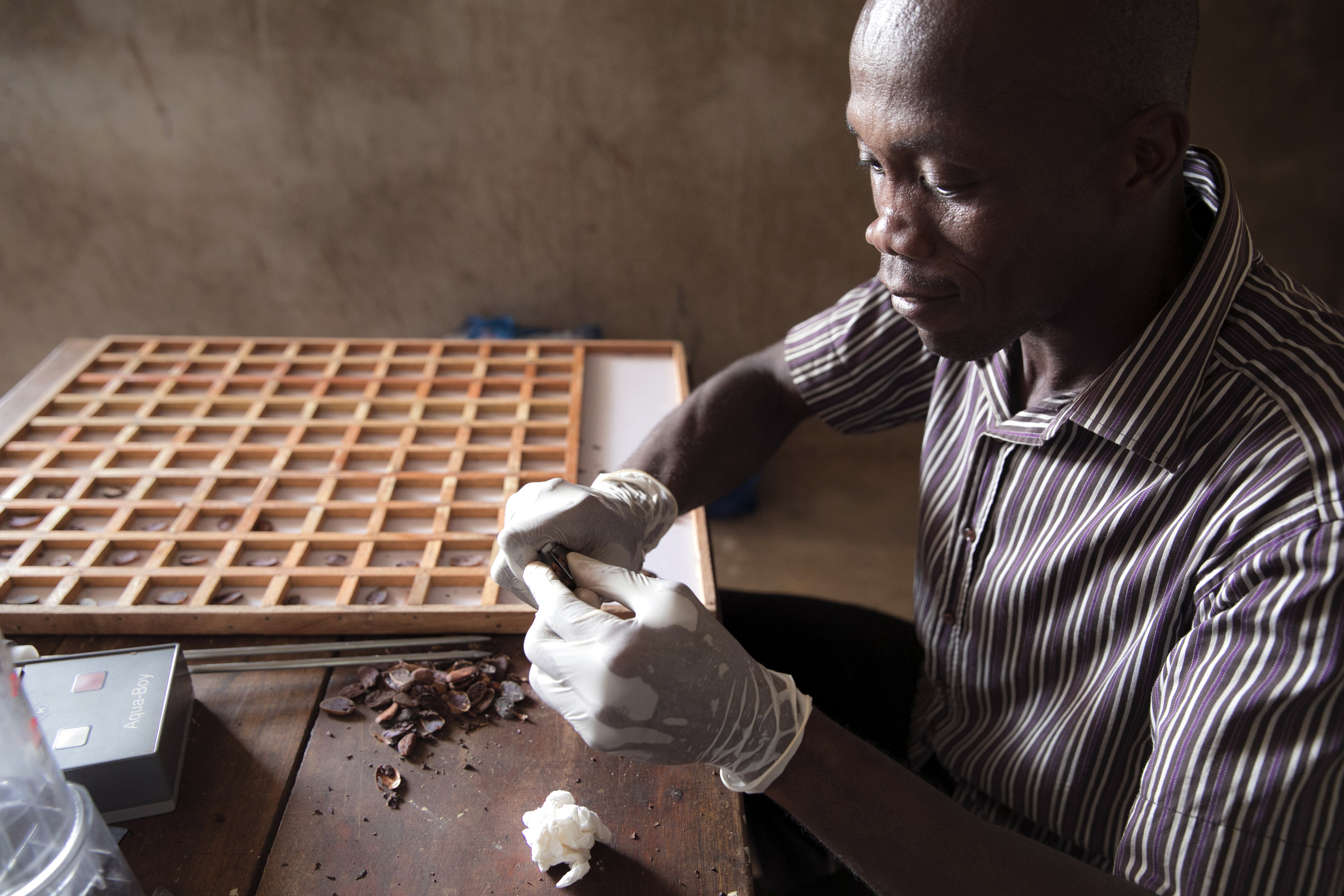 Priority area Rural economic development and biodiversity

Increasing production, preserving biodiversity
Training for farmers
In the areas bordering on Taï and Comoé national parks, Germany is supporting the establishment and expansion of value chains for cocoa, cassava, cashew nuts and vegetables. About 55,000 producers and farmers have so far received training in sustainable farming practices and technological innovations. They have been able to increase their incomes by about ten per cent. A further 13,000 cashew and cocoa producers have received further training thanks to development partnerships with the private sector (PPPs), and relations between farmers and the companies they supply have been formalised in new business models.
The management of the protected areas has been professionalised with German support. About 5,000 hectares of forest in Taï National Park, which had been impacted by illegal cocoa cultivation, have been restored. As a result of the successful efforts to protect Comoé National Park, the UNESCO World Heritage Committee was able to take it off its List of World Heritage in Danger in 2017.
Sustainable cocoa production
The BMZ is also supporting the programme PRO-PLANTEURS (External link) via the Sustainable Cocoa Forum. The programme supports some 20,000 family-run cocoa farms and their cooperatives in the south-eastern regions of Côte d'Ivoire. Furthermore, within the framework of the BMZ's special initiative 'ONE WORLD - No Hunger', a Green Innovation Centre is being set up.