Copyright

© Ute Grabowsky/photothek.net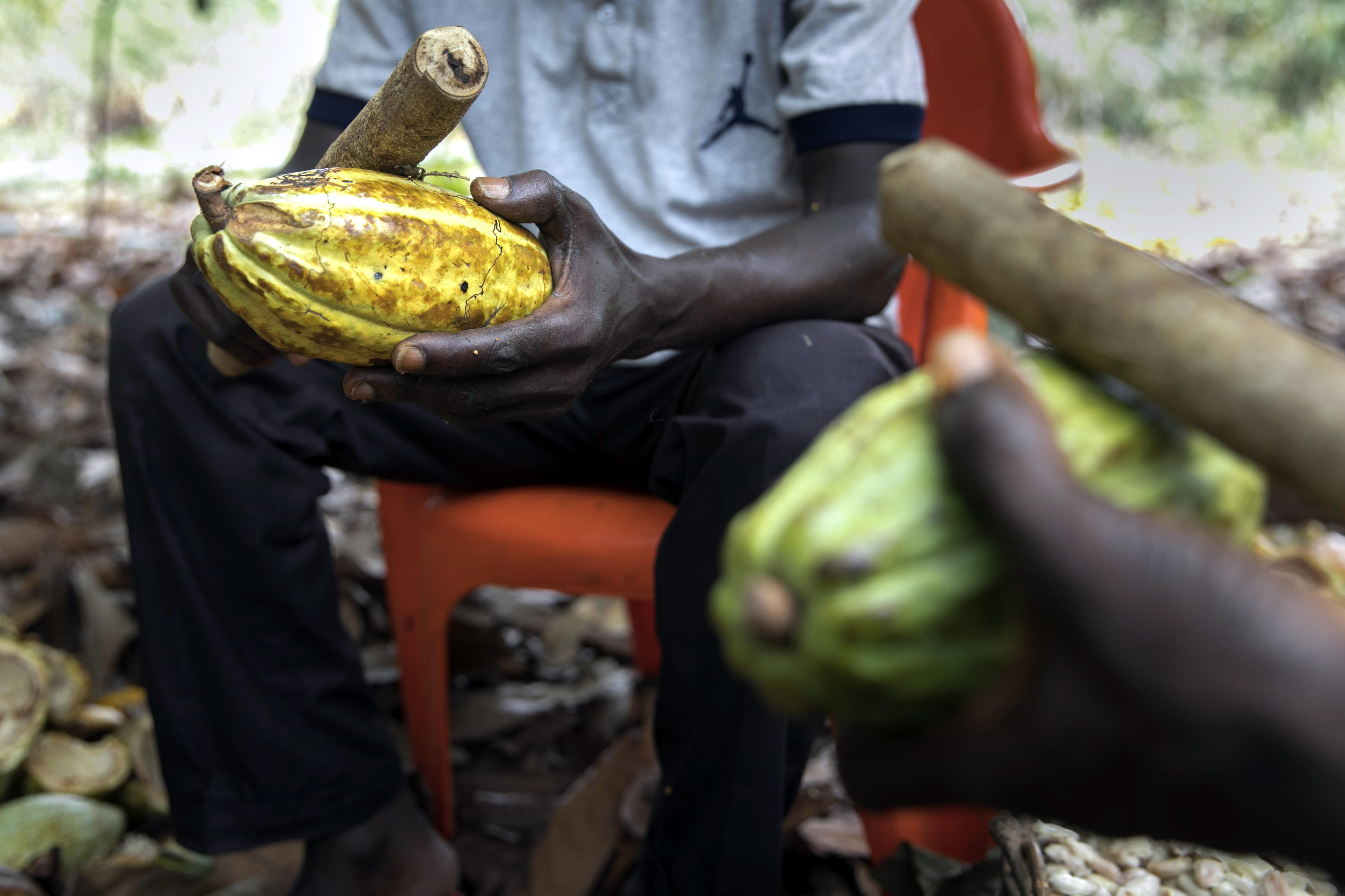 Côte d'Ivoire

Reform partner in West Africa
Côte d'Ivoire (often still referred to as "Ivory Coast") is one of West Africa's economic powerhouses. It is the world's biggest cocoa producer and a major exporter of coffee, cashew nuts, palm oil and rubber.
The last 25 years were marked by political crises, armed conflicts and ethnic tensions, which disrupted the country's development and put it decades behind. The after-effects can still be felt to this day. Côte d'Ivoire now faces the task of achieving political and social stability and ensuring that all segments of the population, especially the poor and socially disadvantaged, benefit from the economic growth that is taking place.
Development cooperation
Germany has been engaged in development cooperation with Côte d'Ivoire since 1975. Between 2002 and 2011, because of the political instablility that the West African country was experiencing, the Federal Ministry for Economic Cooperation and Development (BMZ) temporarily restricted bilateral cooperation activities. Since then these activities have gradually been resumed.
In 2017, Germany concluded a Reform Partnership with Côte d'Ivoire. Reform partnerships are an important component of the Marshall Plan with Africa and are Germany's bilateral contribution to the G20 Compact with Africa initiative. The focus of the partnership with Côte d'Ivoire is on renewable energies and energy efficiency. A second priority area of cooperation has also been agreed: rural economic development and conserving biodiversity.
German development cooperation with Côte d'Ivoire
Following the restriction of development cooperation during the crisis in Côte d'Ivoire between 2002 and 2011, Germany is now once more engaged in close cooperation with the country.
The West African nation is one of the first countries with which the Federal Ministry for Economic Cooperation and Development (BMZ) agreed to set up one of its "reform partnerships". At the heart of this particular partnership are efforts to expand the use of renewable energies and improve energy efficiency.
Another focus of German-Ivorian cooperation is rural economic development and preserving biodiversity.
Furthermore, Germany is also supporting projects to strengthen the health system, and projects concerned with family planning and HIV-prevention.
In 2017, the BMZ committed a total of 156 million euros for its cooperation with Côte d'Ivoire, with 100 million euros of that amount being allocated under the Reform Partnership. In 2018 and 2019, further commitments for reform projects of 18.9 million euros and 108 million euros were made.
The West African country also benefits from support provided under several regional projects. These projects include measures to improve electricity transmission and efforts to increase transparency in the extractive sector.
The Reform Partnership
Renewable energies and energy efficiency
In 2017, Germany and Côte d'Ivoire concluded a Reform Partnership within the framework of the G20 Compact with Africa initiative. The aim of the G20 initiative is to improve the general environment for the private sector and to promote high-quality training, with a view to creating jobs and generating income. The BMZ chose Côte d'Ivoire for a reform partnership because of the political progress that the country has made since 2011 and its government's reform-oriented economic policies.
Reliable energy supply, climate protection, new jobs
In accordance with its national development plan (2016 to 2020), the Ivorian government has listed the following as its priority areas for the Compact with Africa: agriculture, mining, infrastructure and electricity. The focus of the German-Ivorian reform partnership is on increasing the use of renewable energies and improving energy efficiency. Efforts to expand and modernise the electricity grid and generate additional electricity via privately operated solar installations and micro-hydropower plants will also be supported. A new guarantee mechanism will make it easier for local financial institutions to grant loans to businesses wishing to invest in renewable energies.
In order to back up these measures, Germany is supporting the compilation of market and needs studies, providing advice on reforming the electricity and finance sectors, and helping to improve vocational training in the fields of solar energy and increased efficiency. The reform partnership is currently being expanded to include governance components, such as fighting corruption and improving framework conditions for investors. In addition, there is to be even closer collaboration with partners such as the African Development Bank (AfDB) and the World Bank.
Support for concrete reform steps
At the end of 2017, a first commitment of 100 million euros was made (85 million euros as a loan, 10 million euros as a grant under Financial cooperation and 5 million euros for Technical Cooperation). In 2018, a further 8.9 million euros was committed for vocational training measures. In 2019, reform funding of 100 million euros was pledged, as well as eight million euros for a governance project. Disbursement of the funds is dependent on the partner country carrying out specified reforms. Whether the agreed progress has been achieved is reviewed as part of a regular dialogue.