Priority area Drinking water and sanitation

Better infrastructure for the water sector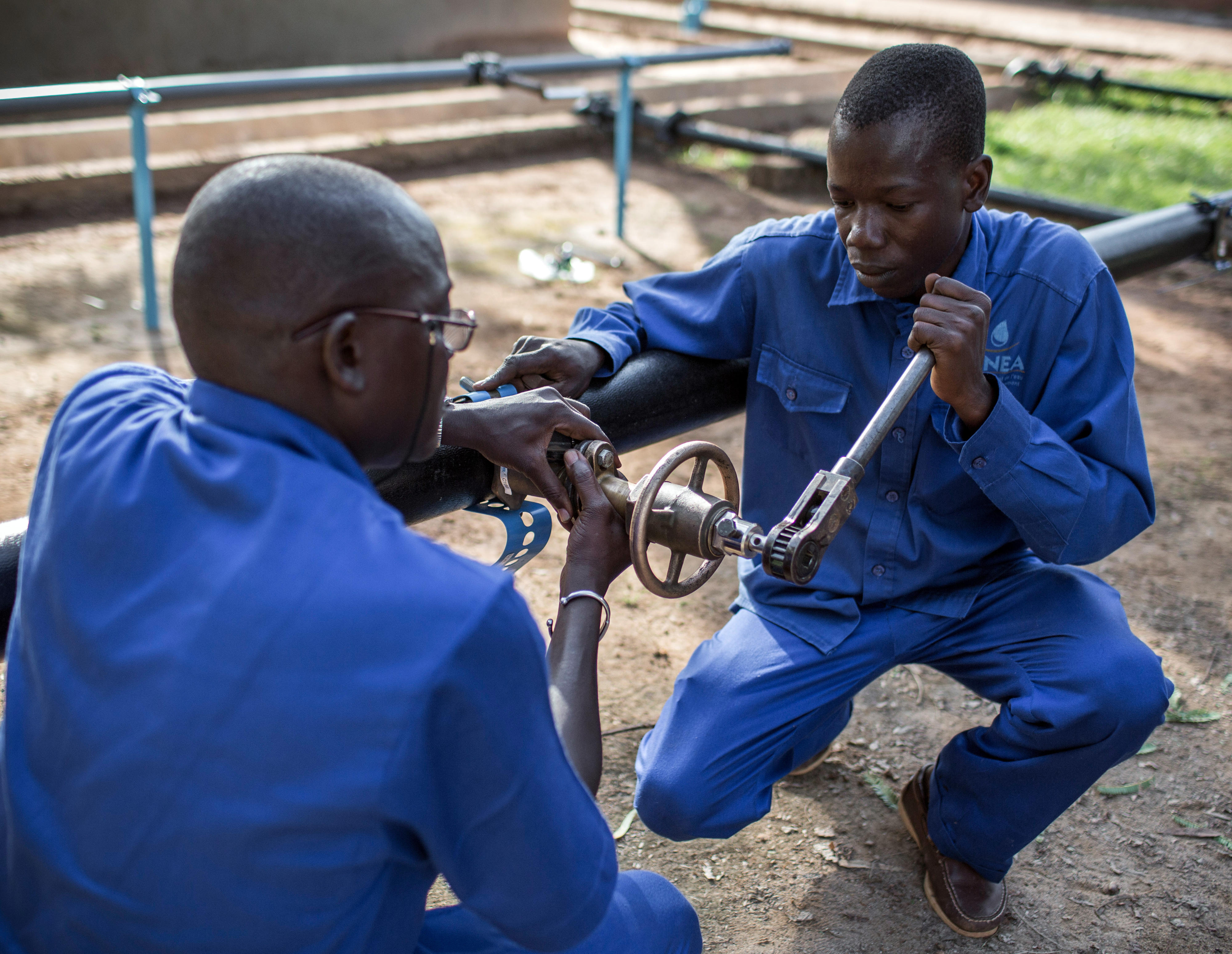 In December 2006, the government adopted a national programme for drinking water and sanitation. The programme provides the framework for inputs from the government and from donors. Since the start of the programme, the supplies of safe drinking water available to the people have improved considerably. However, sanitation remains a great challenge.
At present, development cooperation between Burkina Faso and Germany focuses on drinking water supply and sanitation in small and medium-sized towns. The purpose of the programme is to improve the legal and institutional environment in the water sector and to finance the requisite infrastructure. This includes, for example, the construction of pumping stations and treatment systems and of latrines, and the expansion and rehabilitation of supply systems in towns and cities. To complement this, measures for hygiene education and training and further training for expert staff in the water sector are being supported.
Thanks to the programme, an additional 470,000 people have been provided with safe drinking water, and 128,000 people were given access to latrines.