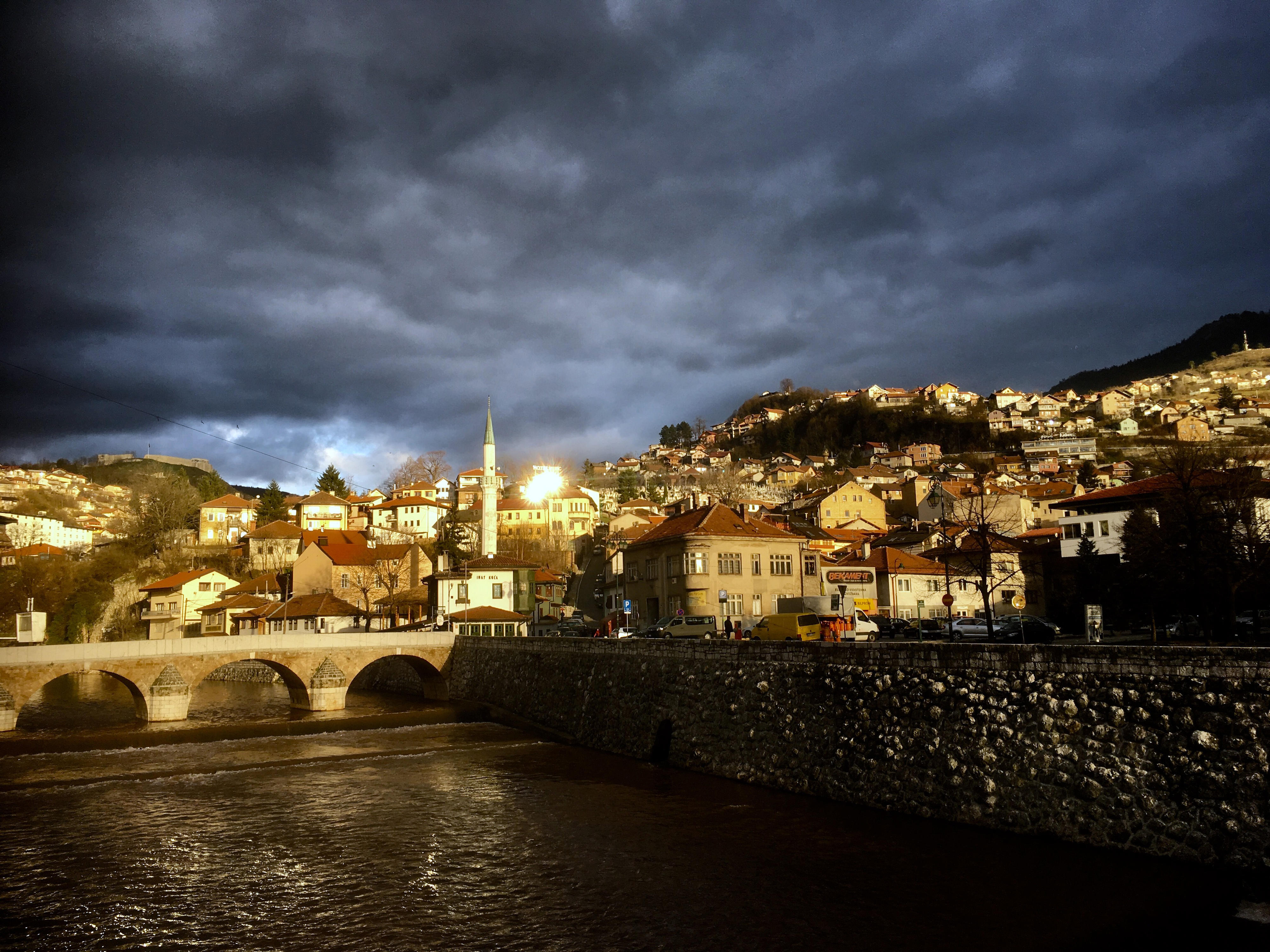 Bosnia and Herzegovina

A country in search of an identity
It was only the intervention of the UN and NATO that put an end to hostilities. In November 1995, the warring factions agreed to accept the Dayton Peace Agreement, which was drawn up with the help of the European Union and the US. The Peace Agreement also laid down the constitution for the country.
Since that time, Bosnia and Herzegovina has consisted of two autonomous parts, or entities: the Federation of Bosnia and Herzegovina (FBiH) and the Republika Srpska (RS). The border region around the town of Brčko was accorded special status as a separate district. The parts of the country share a common central government, but it has only very limited powers.
Germany's relations with Bosnia and Herzegovina
Germany and Bosnia and Herzegovina have a long history of close political, economic and cultural ties. Germany is one of the largest bilateral donors to Bosnia and Herzegovina and one of the most important foreign policy partners and supporters of the Balkan country within the European Union. Its close cooperation with Germany has helped Bosnia and Herzegovina to promote the country's economic and social reform processes and advance EU rapprochement. On 1 June 2015, the Stabilisation and Association Agreement with the EU entered into force. On 15 February 2016, Bosnia and Herzegovina officially applied for accession to the EU.
Transformation partners
Bosnia and Herzegovina is a transformation partner of German development cooperation. Through this form of partnership the Federal Republic of Germany channels special support for political and economic transformation in the EU neighbourhood.
Germany's development cooperation activities in Bosnia and Herzegovina focus on sustainable economic development and on the promotion of renewables and energy efficiency.
German development cooperation with Bosnia and Herzegovina
The government negotiations had originally been planned for November 2018 and had to be cancelled due to elections in the country and the formation of a new government, which took until the end of 2019. Later they had to be postponed again as a result of the COVID-19 crisis.
In 2020, an interim commitment of 11 million euros was made. In response to the COVID-19 crisis, Germany among other things made a commitment to the European Fund for Bosnia and Herzegovina amounting to five million euros.
For 2021, it is planned to hold extraordinary government talks, with further commitments intended to support measures to deal with the COVID-19 crisis. As of 2022, government negotiations will take place at regular two-year intervals.
In its development cooperation activities with Bosnia and Herzegovina, Germany focuses on energy and sustainable economic development.
According to the new list of areas of German development cooperation, these priorities fall under the following core areas:
Responsibility for our planet – climate and energy
Training and sustainable growth for decent jobs