Copyright© Ute Grabowsky/photothek.de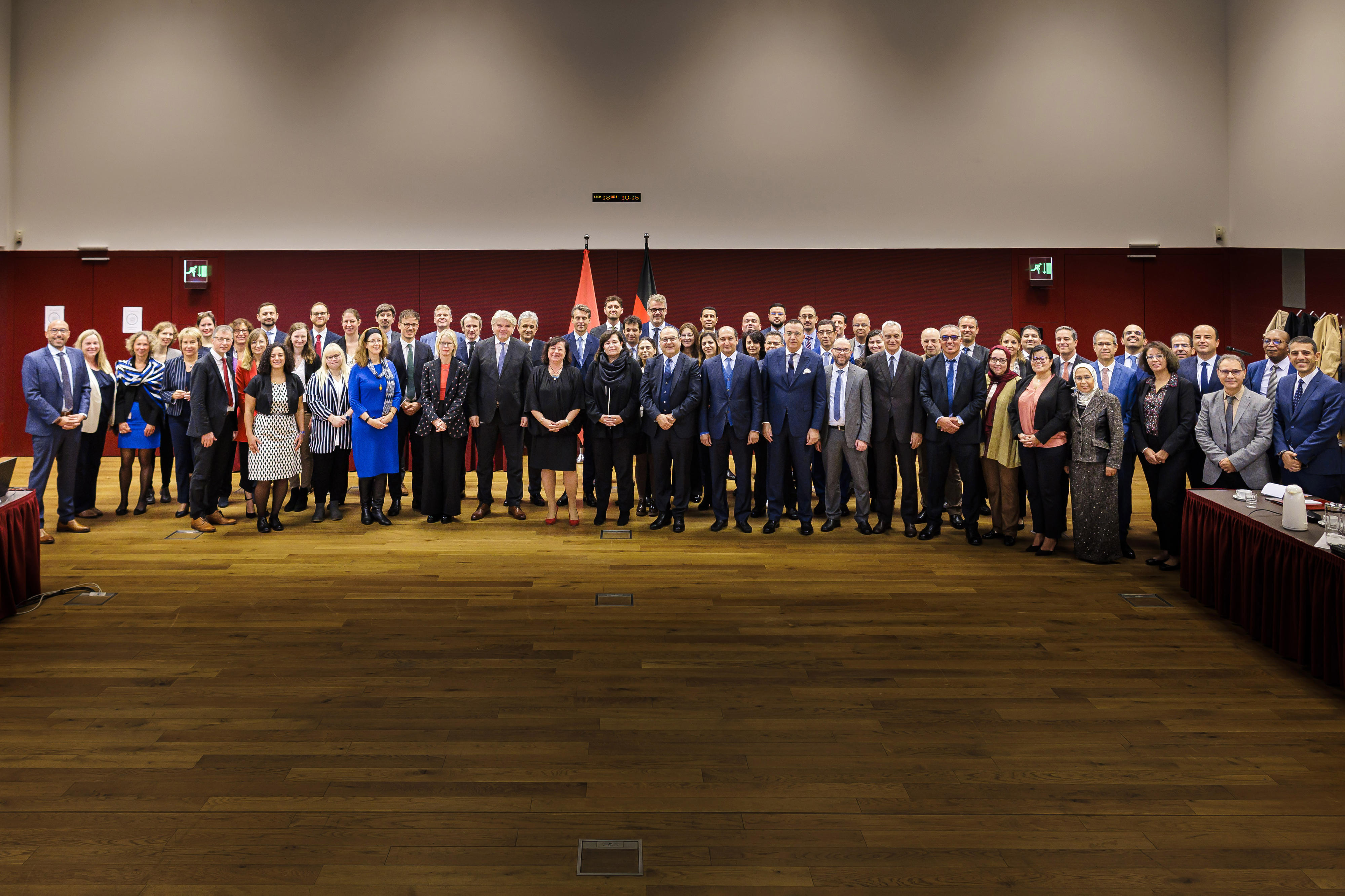 Government negotiations

Germany is supporting Morocco in its efforts to extensively increase social protection coverage
This is intended to make Moroccan society more resilient as well to crises like the pandemic. The BMZ, represented at the negotiations by its Parliamentary State Secretary Dr Bärbel Kofler, will also support Morocco's efforts to implement another important reform: increasing female employment.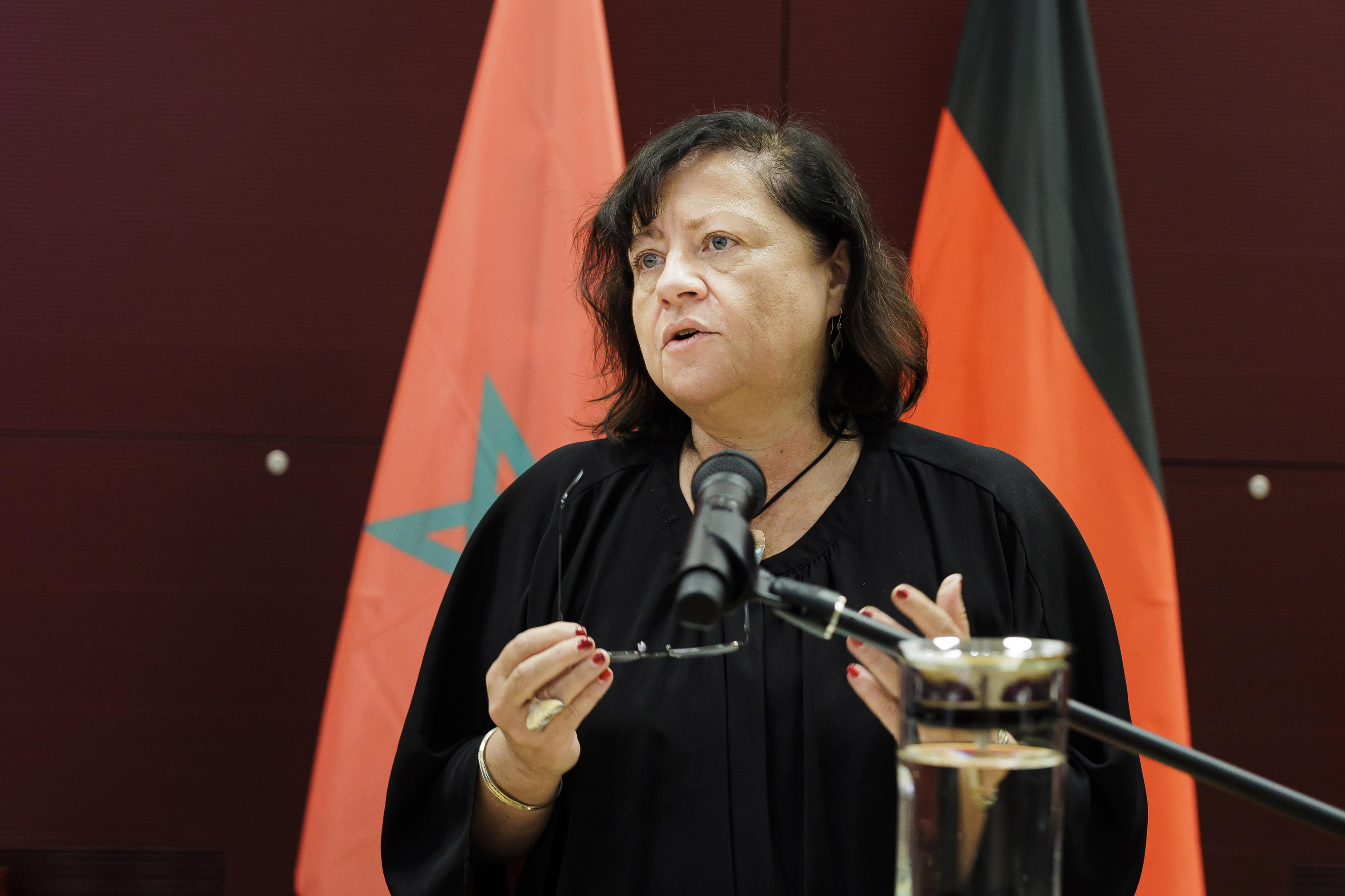 Ms Kofler said:
"The pandemic, but also the price increases as a result of Russia's war of aggression are creating huge challenges for Germany as well as for Morocco. We want to do an even better job of overcoming these challenges together in the future. Morocco has already developed its own ideas for providing social protection benefits for its population. We spoke about how Germany can support the implementation of Morocco's reform of its social protection system, because this means that women in the workforce will receive assistance that has a broad impact. That is exactly the way to help prevent social decline for broad sections of the population. Because social protection is the best kind of crisis preparedness."
Germany is supporting Morocco's project of the century with a loan of 122 million euros from KfW Development Bank. This amount is part of a new total commitment of 243 million euros for German-Moroccan development cooperation. The reforms will be carried out as part of Morocco's "New Development Model", with which the reform-oriented government in Rabat wants to advance the modernisation of the country. The Moroccan government is following an inclusive approach here that consciously includes especially disadvantaged groups such as people working in the informal sector. By setting up a general insurance scheme for health, pensions and unemployment, along with family support benefits, the government intends to reduce social inequalities, and increase social cohesion and stability in the country.
The measures to improve the integration of young people and women into the labour market also have the same goal. These measures include, for example, vocational training for young women in the IT sector or support for women in rural regions who join together to form cooperatives in order to boost the export of traditional products like rose water or saffron. Another kind of support also being provided in poorer rural regions is assistance to help young people and women find jobs through mobile job centres. The aim of such measures is not only to open up opportunities and prospects for individuals but also to boost the performance of Morocco's economy overall – thereby improving equality of opportunity in remote regions as well. The aim of Morocco's "New Development Model" is to double the share of women in paid employment from 18.6 per cent at present to 35 per cent by 2035.
Reforms are also needed in other areas, especially climate action and a future-proof, secure energy supply. That is why Germany is supporting green value creation in Morocco, most recently also through the establishment of a green hydrogen industry (under the framework of the Alliance for the Development of the Power-to-X Sector agreed two years ago). With the commitment for 38 million euros made this year, the development of the first industrial plant in Africa for this technology of the future is being supported. This makes Morocco and Germany pioneers in the renewable energy sector in Africa.
Other projects with an investment volume of around 69 million euros are supporting Morocco's climate adaptation efforts. In the water sector, for example, after the drought which hit Morocco hard in recent months, water management in rural areas is being made more efficient. In the case of migration, a project is assisting legal migrants with their economic integration in Morocco. Furthermore, Germany is supporting small and medium-scale businesses, and assisting with managing digitalisation.
Morocco has been a key partner for Germany in the Middle East/North Africa region since the 1950s and is a link between the EU and North Africa. Ms Kofler welcomed Morocco's vote in the UN General Assembly on 12 October 2022 against Russia's annexation of areas of eastern Ukraine.
Ms Kofler said: "It is good that Morocco sees the annexation as a violation of international law and of the principles of the UN Charter. Our world needs a rules-based order and peaceful conflict resolution not new wars. I am glad that Germany and Morocco share these same values."