Social situation

Rift between rich and poor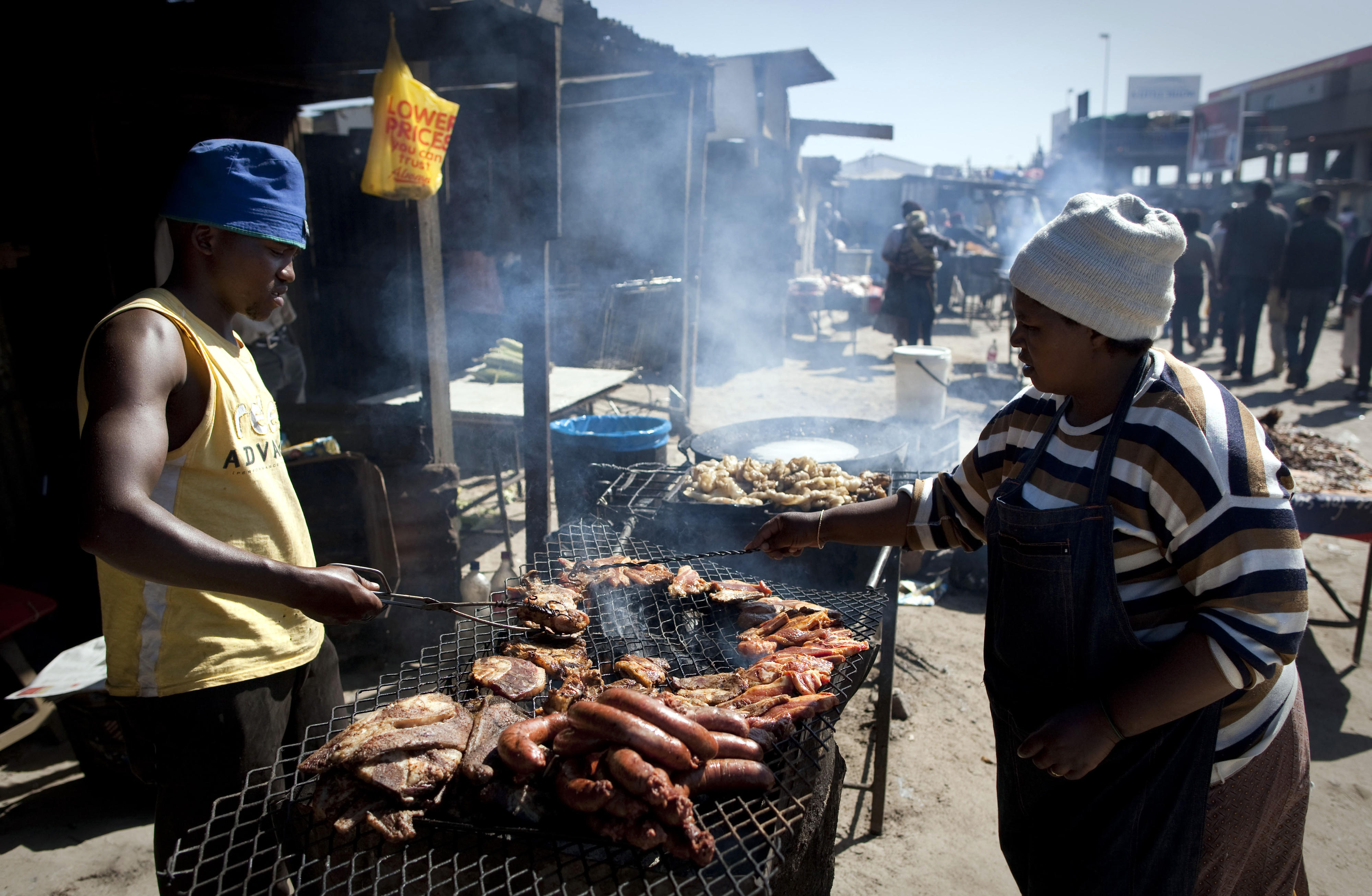 Social structures are unstable and crime is alarmingly high compared with other countries. South Africa has one of the world's highest rates of murder and rape. The violent unrest in 2021 shocked the country and once more highlighted the major social problems in South Africa.
In 2010, the government launched a national planning commission. It has engaged in an open, dialogue-based process to analyse development deficits and develop a long-term strategy for the country. In summer 2012, the commission presented a national development plan for the years until 2030. It is aimed at overcoming poverty and social inequality.
Poverty and unemployment
More than half the population of South Africa continues to live below the national poverty line. Poverty affects the black population worst. Few other countries have such pronounced disparities of wealth and income as South Africa.
Unemployment had already reached a record 29 per cent before the COVID-19 pandemic, and unemployment among 15-to-24-year-olds was as high as over 50 per cent according to World Bank figures. As a result of the pandemic, the general unemployment rate has risen to about 35 per cent. Youth unemployment stands at nearly 66.5 per cent.
Land ownership unevenly distributed
Despite remarkable progress being achieved on water, energy and basic housing provision, there are still areas where public services fall below standard. This is particularly true of areas where the black population lives, the former homelands and townships. The country has been striving for many years to carry out comprehensive land reforms that will benefit the majority black population; the plan, however, is making slow progress. Most fertile farmland is still in the hands of white farmers. The private sector, in particular, has been unsettled by the current debate on expropriation of land without compensation. In October 2020, the government proposed a bill that would regulate compensation for land expropriation "in the public interest" and "for the public benefit".
High HIV prevalence
The spread of HIV is a major problem for South Africa's society and economy. Around 7.8 million of the country's 59 million people have HIV. One fifth of people aged between 15 and 49 are HIV-positive. Tied in with this is a tuberculosis epidemic. The infectious disease is one of the biggest killers of AIDS patients in South Africa.
Shortcomings in healthcare and the indecisive HIV/AIDS policy the government pursued for many years are considered to have contributed to the massive social and health challenges. Serious efforts to tackle HIV only began a few years ago. South Africa now has the world's largest antiretroviral therapy programme, in which special drugs are dispensed in order to slow or prevent the onset of AIDS. Nearly half of all those infected have access to such medication according to UNAIDS data.
The benefits of improvements in prevention and treatment can already be seen. New cases of HIV fell by 40 per cent between 2010 and 2018 and there were 50 per cent fewer deaths from AIDS. Mother-to-child transmission of HIV has also decreased. Average life expectancy in South Africa has risen again in the last few years. Temporarily, it had dropped to below 53 years. Currently, it stands at 64 years.