Copyright© Ute Grabowsky/photothek.net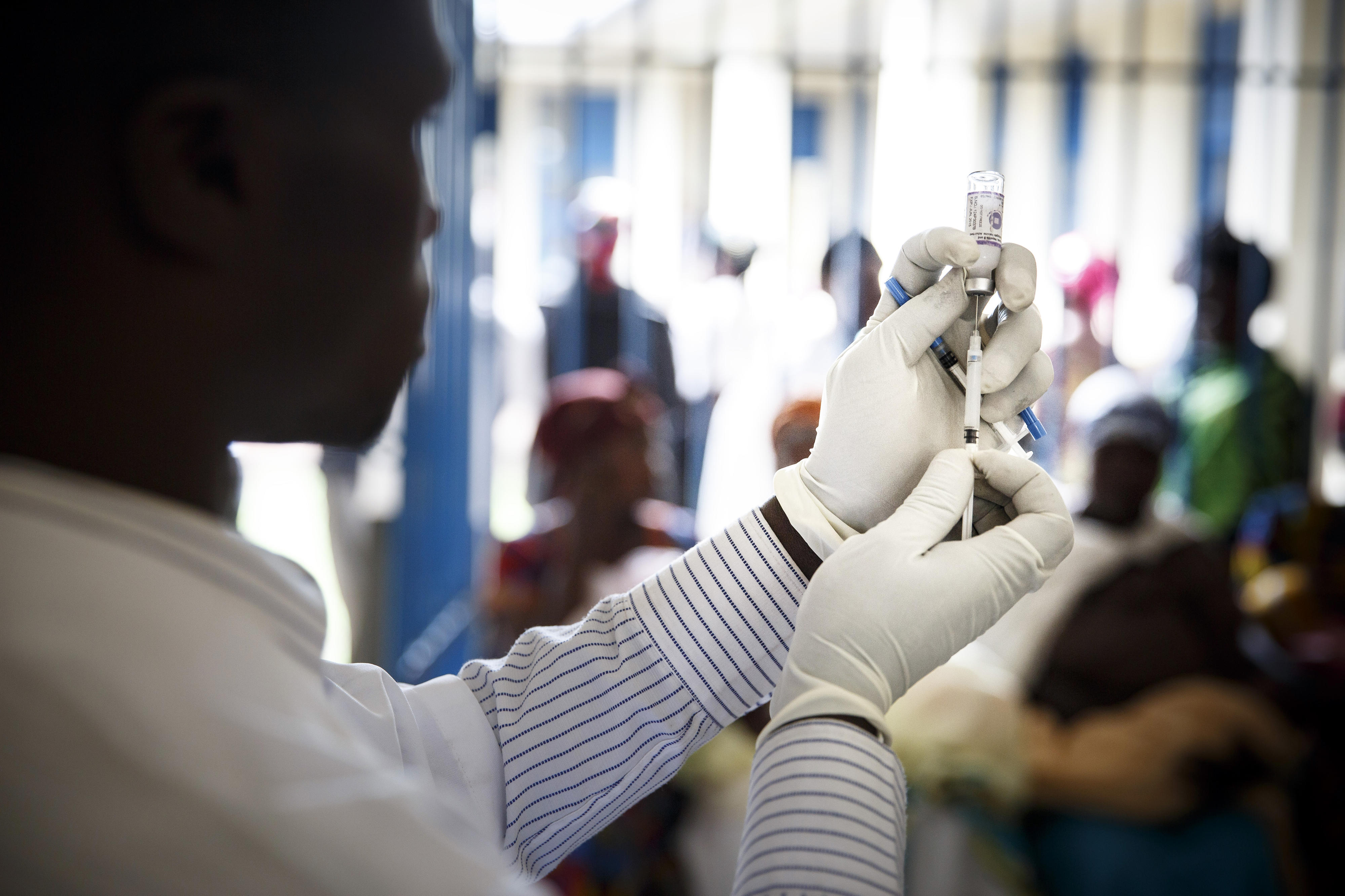 Social and humanitarian situation

People living in extreme poverty
Colonial rule, the dictatorship and wars have completely destroyed the economy of the Democratic Republic of the Congo. Although it is the second largest country in Africa in terms of area, the DR Congo has few paved roads, and the water supply and power supply are poor. Many parts of the country only have a basic level of health care and education thanks to the work done by church organisations, non-governmental organisations and international development agencies.
According to the World Bank, more than 60 per cent of the Congolese people live in extreme poverty, and roughly one in twelve children dies before reaching the age of five. Some 40 per cent of the population is considered chronically undernourished. The 2022 Global Hunger Index describes the situation in the country as "alarming". It is difficult to judge the real extent of the crisis since there is a lack of reliable statistical data.
Fighting erupted again in North Kivu Province in 2022. Some 2,000 schools have been closed since. There is an increase in cholera, especially in the camps hosting displaced persons. Between March 2022 and March 2023 alone more than 880,000 people were displaced in the conflict regions in the east of the country. The United Nations and non-governmental organisations are warning of supply shortages and a humanitarian disaster.
According to figures published by the UN Office for the Coordination of Humanitarian Affairs (OCHA), 27 million of the DR Congo's roughly 99 million inhabitants are dependent on humanitarian aid (as at July 2023).