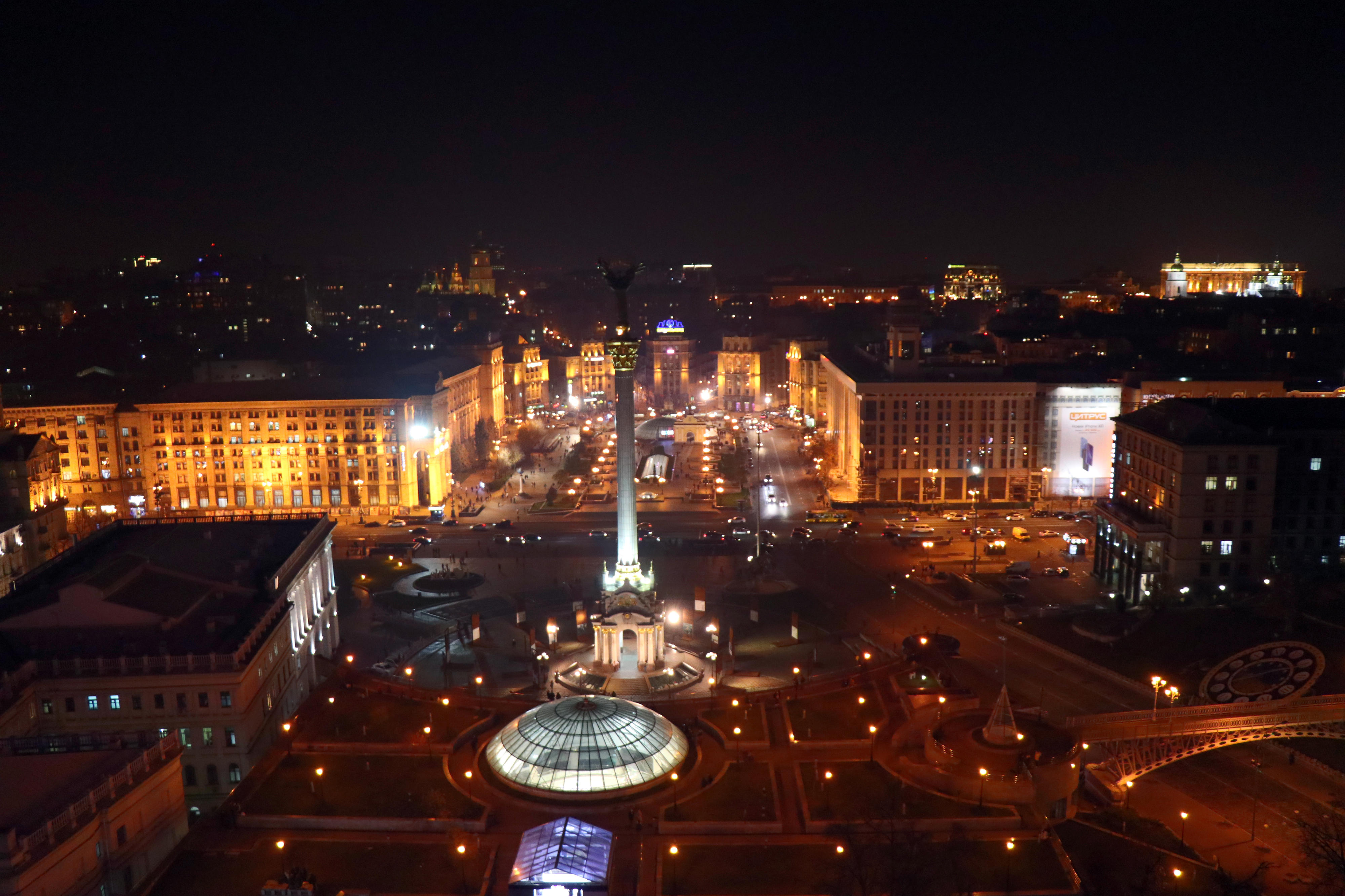 Political situation

Continuing conflicts
On 19 and 20 February 2014, the situation escalated. More than 100 people were killed by armed government forces. President Yanukovich fled for Russia during the night.
The Parliament then decided to reinstate the 2004 constitution and ousted Yanukovych. In the presidential elections on 25 May, Petro Poroshenko was elected fifth President of independent Ukraine.
Annexation of the Crimean peninsula by Russia; beginning of conflict in the Donbass region
The power vacuum that emerged after the President had left the country was used by Russia for the surprise takeover of the Crimean peninsula, making use of its armed forces stationed at Sevastopol. Just a few weeks later, separatist forces that had support from Russia began to stoke local unrest in the eastern part of the country, leading to the takeover of administrative buildings, especially in Sloviansk, Donetsk, Luhansk and other cities in the Donbass region. Over the course of several weeks, what were initially limited clashes turned into an armed conflict with heavy arms.
The conflict has continued to the present. It has become a static conflict. There has been no change in the so-called contact line for several years, but there are almost daily casualties. So far, more than 10,000 people have been killed in this conflict. Several ten thousand have been injured, and several million people have been internally displaced or have fled to other countries.
Together with France, Germany is working to mediate in the conflict. What is called the Normandy format goes back to an agreement between the presidents of Ukraine, Russia and France and the German Chancellor on the occasion of the 70th anniversary of the allied landings in Normandy in June 2014. The Trilateral Contact Group on Ukraine meets regularly in Minsk. It consists of Ukraine, Russia and the Organization for Security and Co-operation in Europe (OSCE) and comes together to discuss progress on the resolution of the conflict. It is based on a package of measures that was negotiated between the parties in February 2015 through the Normandy format.
Human rights
Ukraine has signed the majority of the human rights conventions sponsored by the Council of Europe and the United Nations.
Conditions in prisons have improved significantly, among other things thanks to penitentiary system reforms and the introduction of a probation system. However, conditions in some pre-trial detention centres continue to be problematic.
Since the beginning of fighting between government forces and pro-Russian militias in 2014, the overall human rights situation has deteriorated. Reports published by the United Nations High Commissioner for Human Rights (UNHCHR) regularly note that, notwithstanding a general decline in violence following the Minsk ceasefire, massive human rights violations continue to occur. This particularly goes for the eastern parts of the country that are not controlled by the government.