Priority area Energy

Providing climate-friendly energy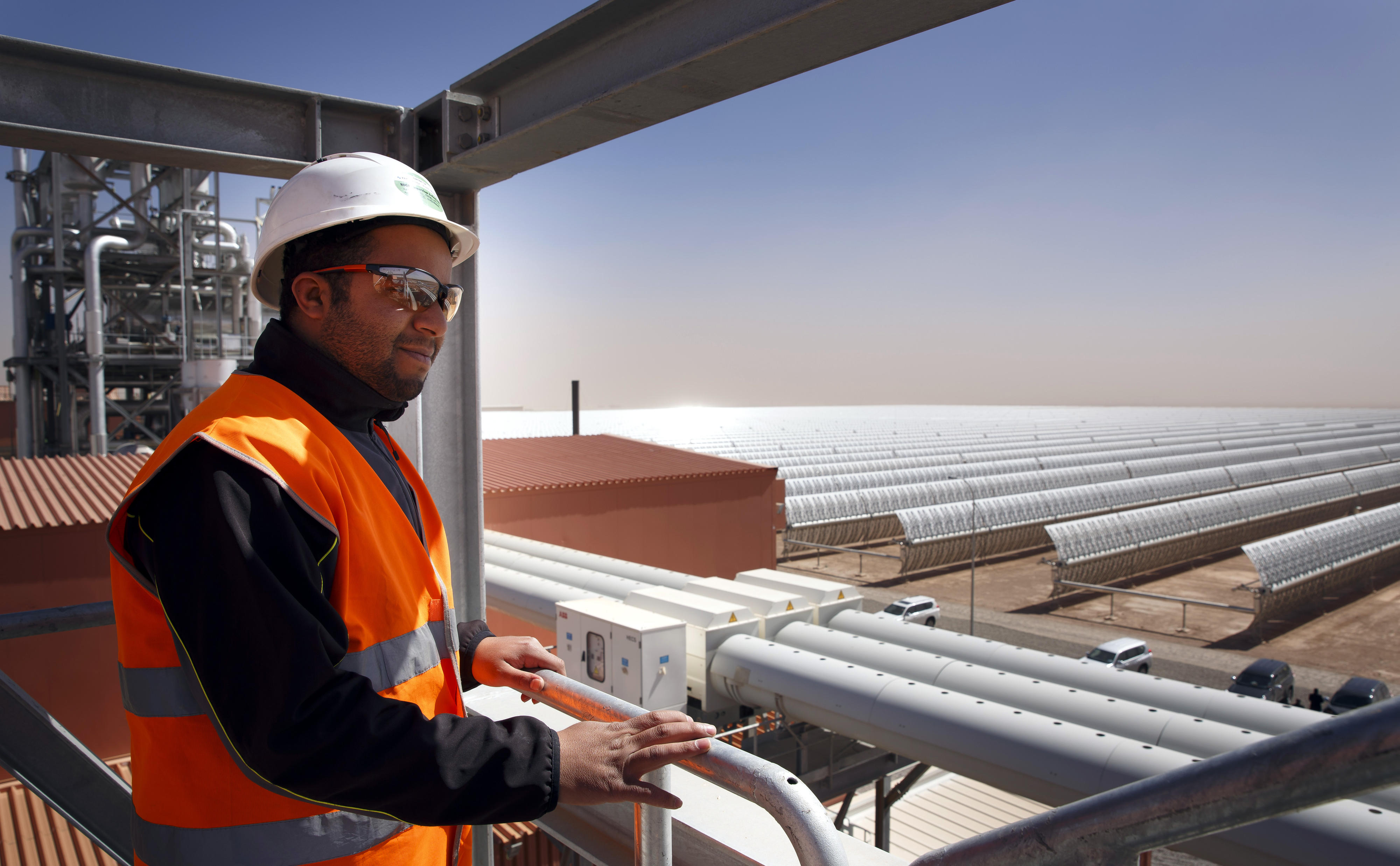 The Federal Ministry for Economic Cooperation and Development (BMZ) is assisting the Moroccan government in implementing a climate-friendly energy strategy. Important areas of cooperation are expanding renewable energies and improving energy efficiency, along with training, employment and research in the field of renewable energy.
One way in which the BMZ is achieving these aims is through the construction of solar power plants in Ouarzazate and Midelt. The complex in Ouarzazate alone will provide power from sustainable sources for more than 1.3 million people, thereby helping to avoid 800,000 tonnes of carbon dioxide emissions a year.
There is also demand for German expertise to assist with the development of an effective grid in the context of the growing share of energy from fluctuating renewable sources, with a view to transmitting energy to consumers effectively and at a low cost. Another area of intervention is improving energy efficiency in public buildings. In the construction sector, close cooperation is taking place with local companies with a view to providing training for local workers and creating new jobs.