Copyright

© Ute Grabowsky/photothek.net
Other areas of cooperation

Displace­ment and migration | Decentral­isation
Discplacement and migration
Morocco is both a country of origin for migrants and a country of transit and destination for refugees and migrants from the countries of sub-Saharan Africa and the Middle East. People are constantly trying to get from Morocco into the Spanish enclaves of Ceuta and Melilla, in order to seek asylum on European soil. Growing numbers of migrants are deciding - often after years of travelling - to settle permanently in Morocco. This is causing social tensions in the country.
In 2014, the Moroccan government adopted a strategy of its own on migration and asylum issues. Germany is supporting Morocco in implementing this strategy at the local level and in creating opportunities for migrants to become culturally, socially and economically integrated. Care is being taken in particular to ensure that the support always benefits the host communities as well.
In ten partner municipalities, governmental and non-governmental institutions are receiving assistance in establishing - and coordinating with each other - programmes for migrants providing language lessons and legal advice. Furthermore, training in non-violent conflict resolution is being offered and campaigns are being organised with a view to encouraging local people to work for peaceful co-existence with newcomers, thus promoting a Moroccan culture of welcome. The needs of returnees from Germany and Europe are also being taken into account as part of these efforts, so as to ease their reintegration into Morocco. Another aspect is cooperation in the field of migration between Morocco and selected west African countries.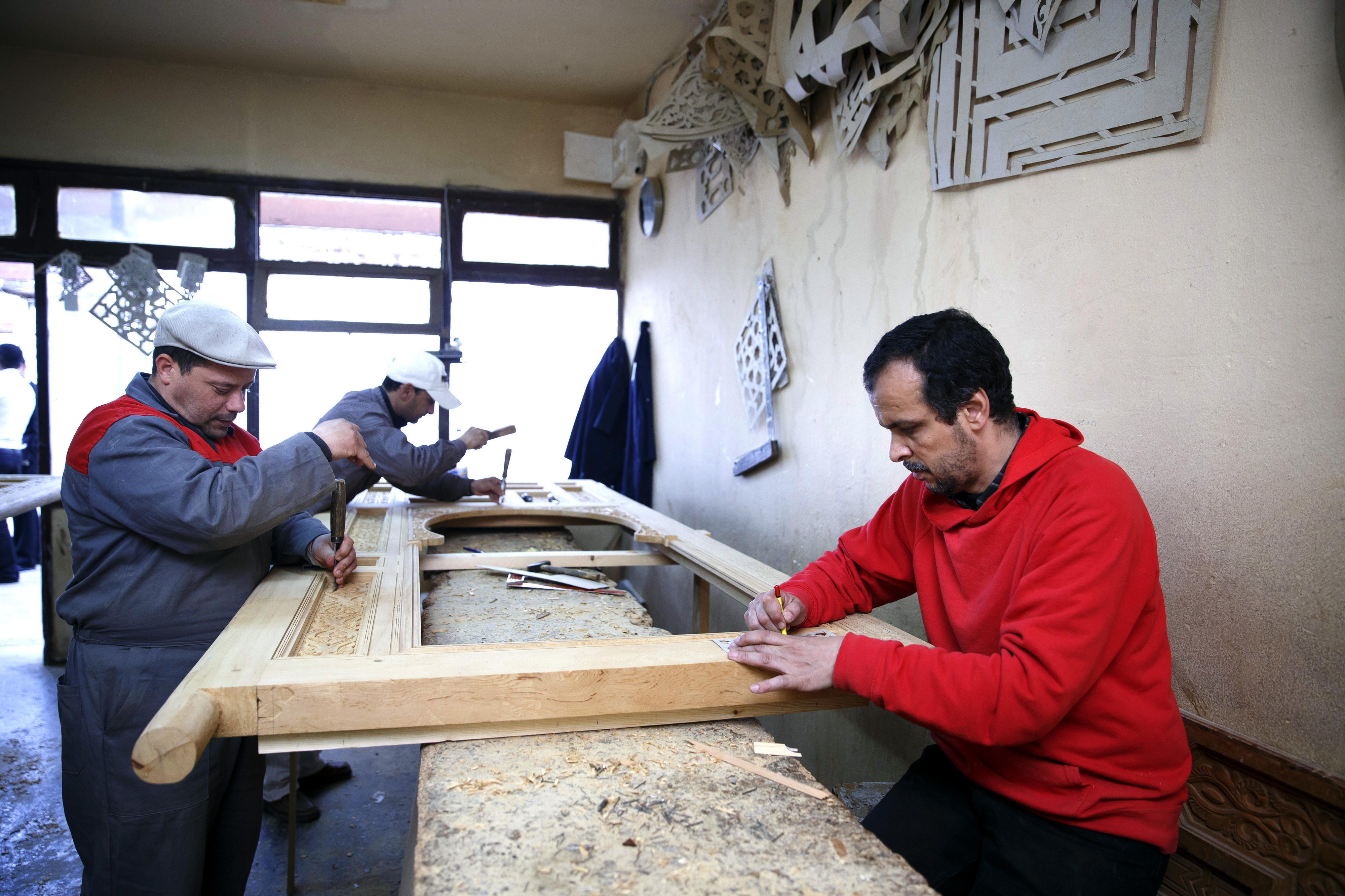 Decentralisation
Regions and municipalities have a special role to play in the political reform process. The conditions of people's everyday lives are determined at this level, and this is where their faith in public institutions needs to be strengthened. However, local authorities and municipal service providers do not always have the requisite skills and financial resources to fulfil this role.
The BMZ is assisting Moroccan authorities in realising the legal provisions for decentralisation. For the success of the reform efforts, it is important to have better coordination between the central level of government and the regions, and also among the regions.
Furthermore, the BMZ is supporting the efforts of ten medium-sized towns to ensure that their local policymaking is more responsive to people's needs. To this end, central reception points are being set up where people can find out all about the services available and about administrative processes. Communication is being enhanced in order to improve transparency and accountability. Furthermore, people working in local government are being trained in ways of involving civil society more closely in projects, for example redesigning public spaces or reorganising socio-cultural facilities.