Priority area Productive and sustainable agriculture

Achieving food security and creating jobs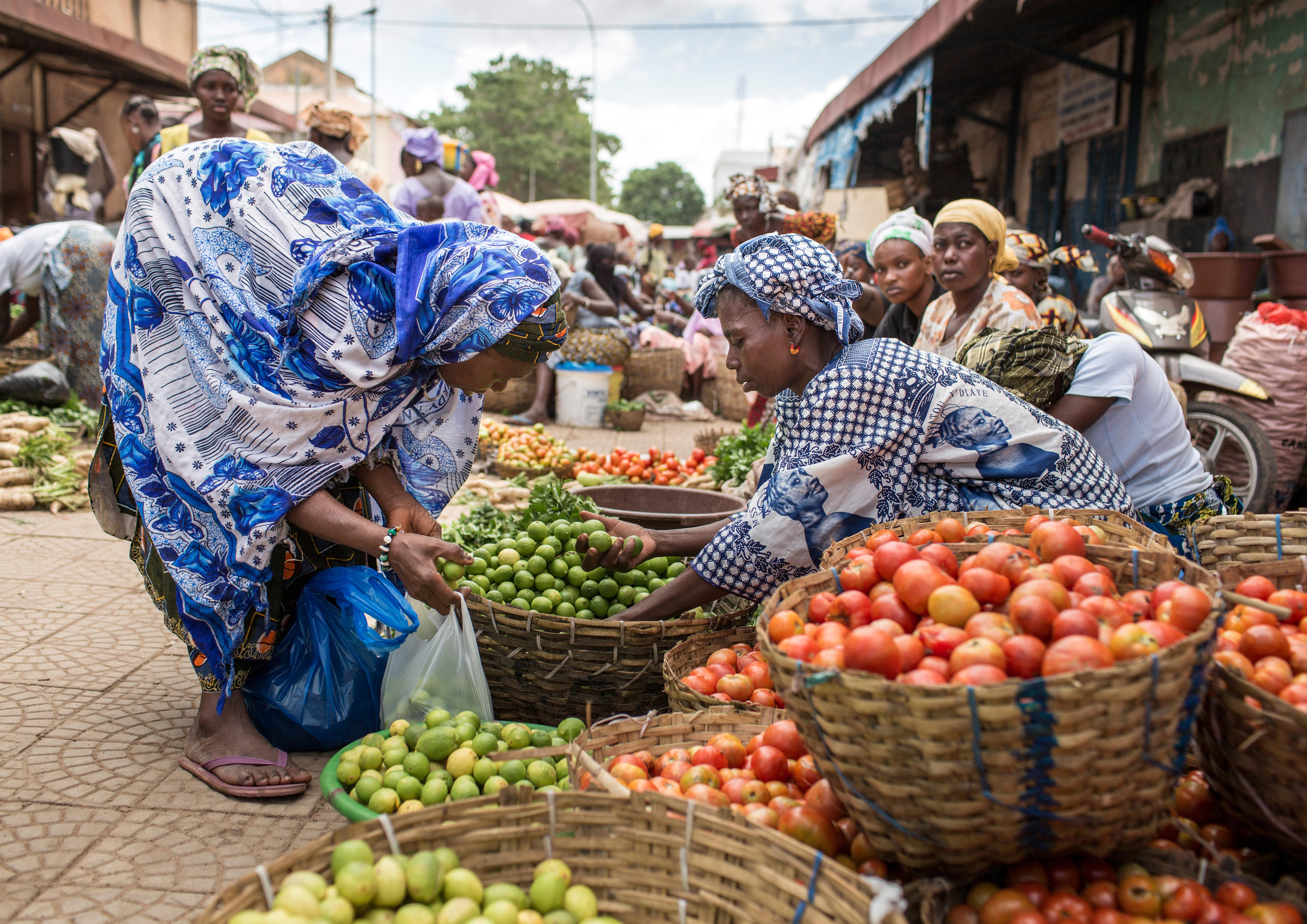 However, the country has huge reserves of river water, for instance along the Niger River, and hence considerable potential to expand irrigated agriculture. Germany is supporting small-scale irrigated agriculture in Mali by helping to develop new irrigation areas, and by offering farmers extension services and advising the government on climate-resilient agricultural strategies.
Small farmers are taught how to manage their land in a sustainable manner and how to store, process and market their produce properly. The family farms receiving support are able to significantly increase their yields through the new irrigation systems. The increase in vegetable production has led to many more women engaging in agriculture, and thus making a contribution to economic and social stability.
Germany is also providing support for a "Green Innovation Centre" – an innovation centre for the agricultural and food sector – in Mali as part of the BMZ's Special Initiative "One World – No Hunger". The centre is supporting research on breeding seeds that are adapted to local conditions and is helping to introduce technology into small-scale farming.