Copyright

© Florian Gärtner/photothek.net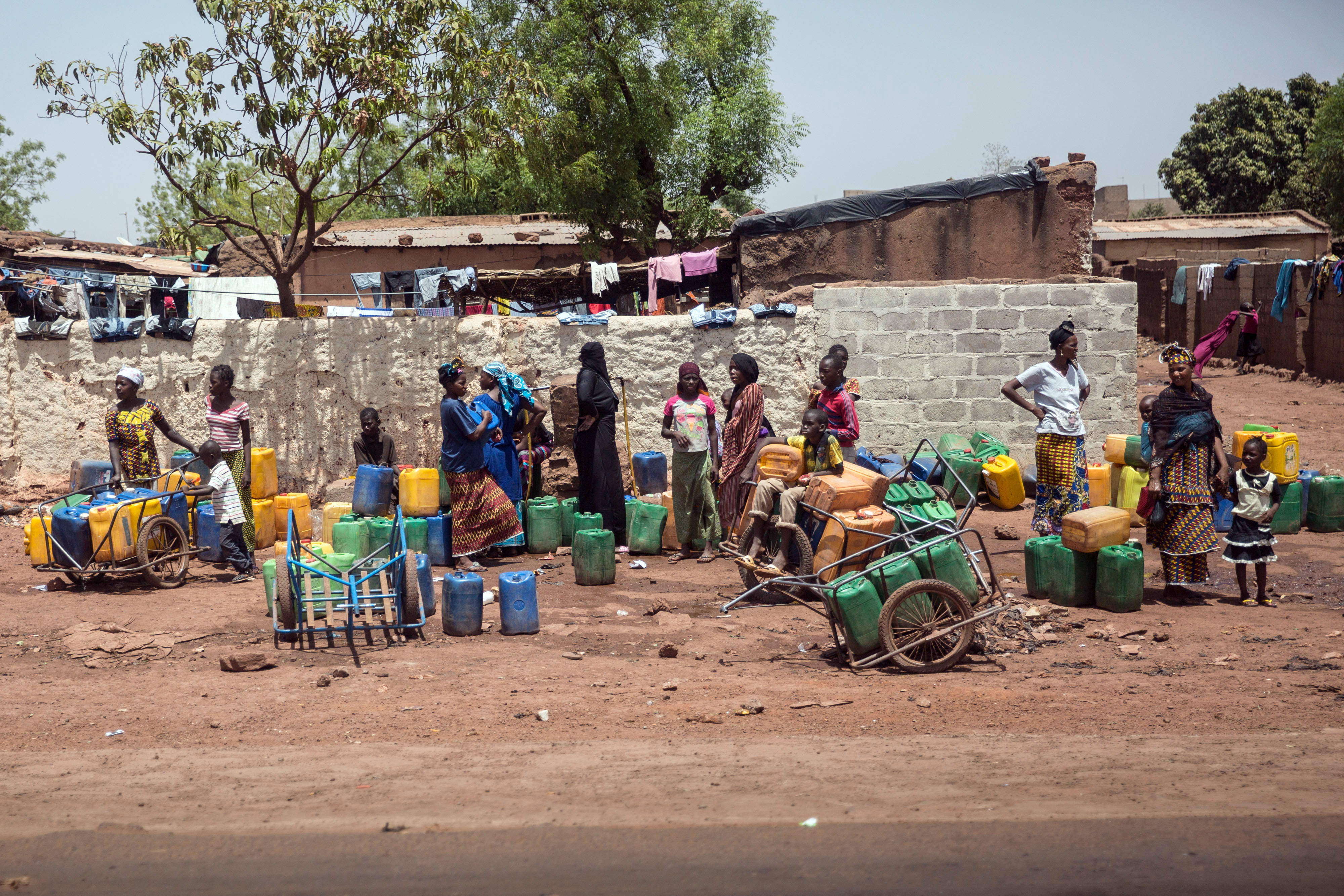 Priority area Drinking water supply and wastewater management

Improving living conditions
Through its development cooperation work, Germany wants to help provide a year-round sustainable and safe drinking water supply and access to properly constructed and maintained sanitation facilities for people in rural areas and smaller towns in Mali.
Germany's focus is partly on building new, and refurbishing old, drinking water systems, especially in rural areas. Investment is made available for wells, elevated tanks, pipe networks, solar-driven pumps and standpipes. Some 370,000 people have already been supplied with safe drinking water. Since 2018, the BMZ has been supporting the city of Timbuktu, helping to improve its water supply system. This will benefit 65,000 people.
But German efforts are also aimed at enabling municipalities to fully manage and maintain and, ideally, even expand their infrastructure themselves.
Furthermore, Germany is also promoting waste water management and sanitation projects in smaller towns and rural areas. This involves building decentralised wastewater treatment plants and public latrines, for instance at schools and health centres, and running hygiene campaigns.