Priority area Sustainable Economic Development

Improving the climate for investment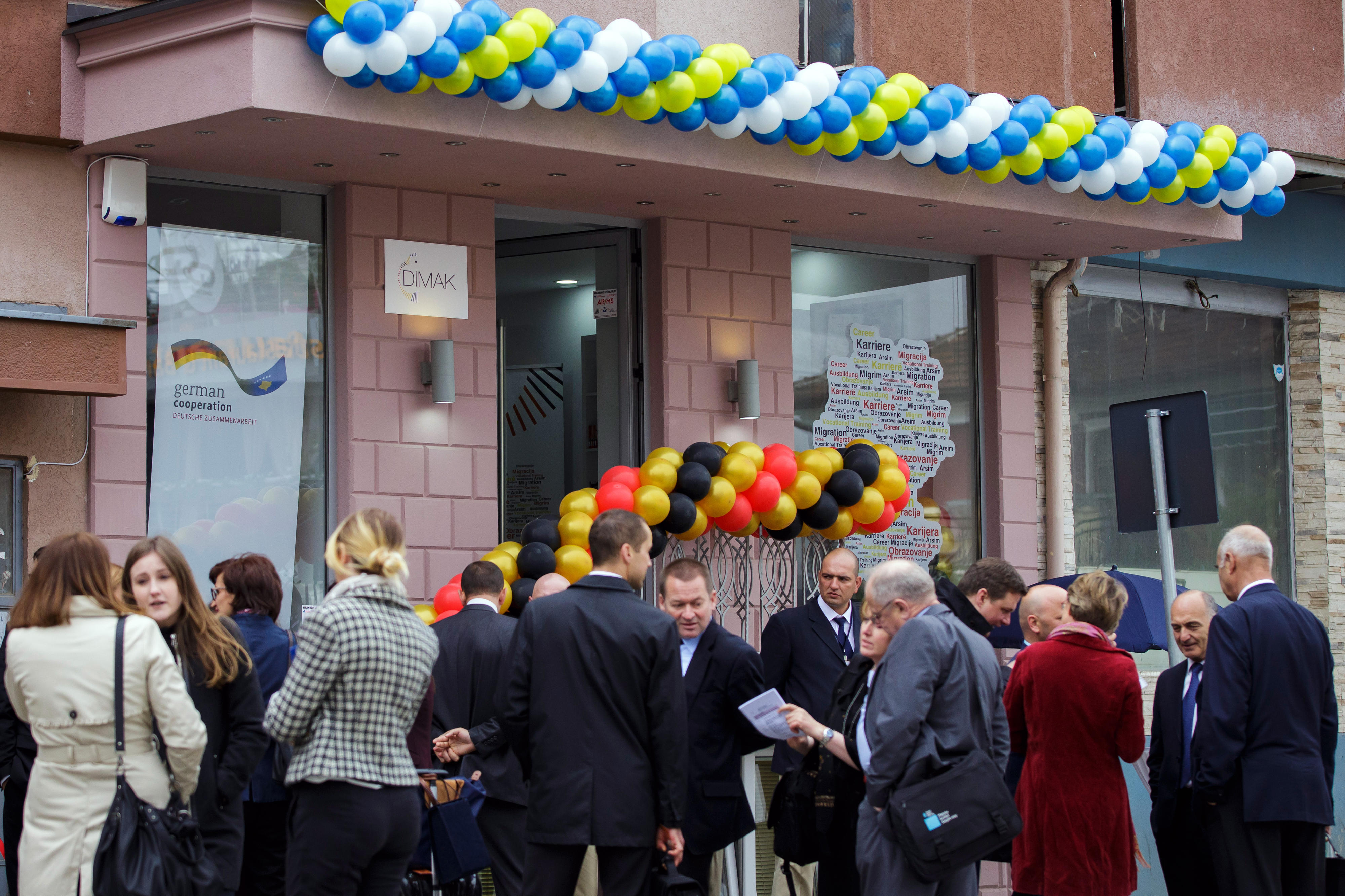 The country's declaration of independence was linked to the hope of economic and labour market revitalisation. So far, this hope has not been realised, and Kosovo remains one of the poorest countries in Europe. Some 27 per cent of the population are unemployed; amongst the under-25s, unemployment stands at over 50 per cent. Kosovo's low levels of productivity and its dependence on remittances are major challenges for the state.
When development cooperation between Germany and Kosovo began, a microfinance bank was very quickly established, in which KfW Development Bank is a shareholder. The ProCredit Bank is targeted at small and medium-sized enterprises (SMEs) and, in the first few years of its existence, was the only functioning bank in Kosovo. It was the only institution that dealt with foreign remittances, on which the people of Kosovo so urgently depend. Since then, ProCredit Bank has developed into Kosovo's largest bank.
The BMZplays an important role not only i n promoting the SME sector but also in improving the general environment for foreign investment and development of the financial sector. Sustainable structural changes – such as the privatisation of the economy, entrepreneurial initiative and the development of medium-sized enterprises – will be of key importance for Kosovo's further development. The country's economic recovery has been driven primarily by the small businesses that have recently emerged in the fields of trade, farming, crafts and trades, and manufacturing. In order to make these businesses more competitive, Germany is offering advice specific to each sector through its development cooperation. That includes promoting economic development in rural areas.
Other activities include establishing vocational schools and providing assistance to chambers of trade and commerce, business associations and local authorities. For example, national centres of excellence for vocational training are being set up in cooperation with the Kosovar Ministry of Education. The establishment of such centres is a key step towards modernising the labour market. As well as offering training measures and careers advice to employees, they also analyse the needs of the private sector and advise local authorities on local economic development.
One major project is the conversion of Prizren military camp into an innovation and training park. The camp was closed at the end of 2018 and handed over to the Kosovar government by the United Nations Interim Administration Mission in Kosovo (UNMIK). The German armed forces had been stationed in Prizren for nearly twenty years.