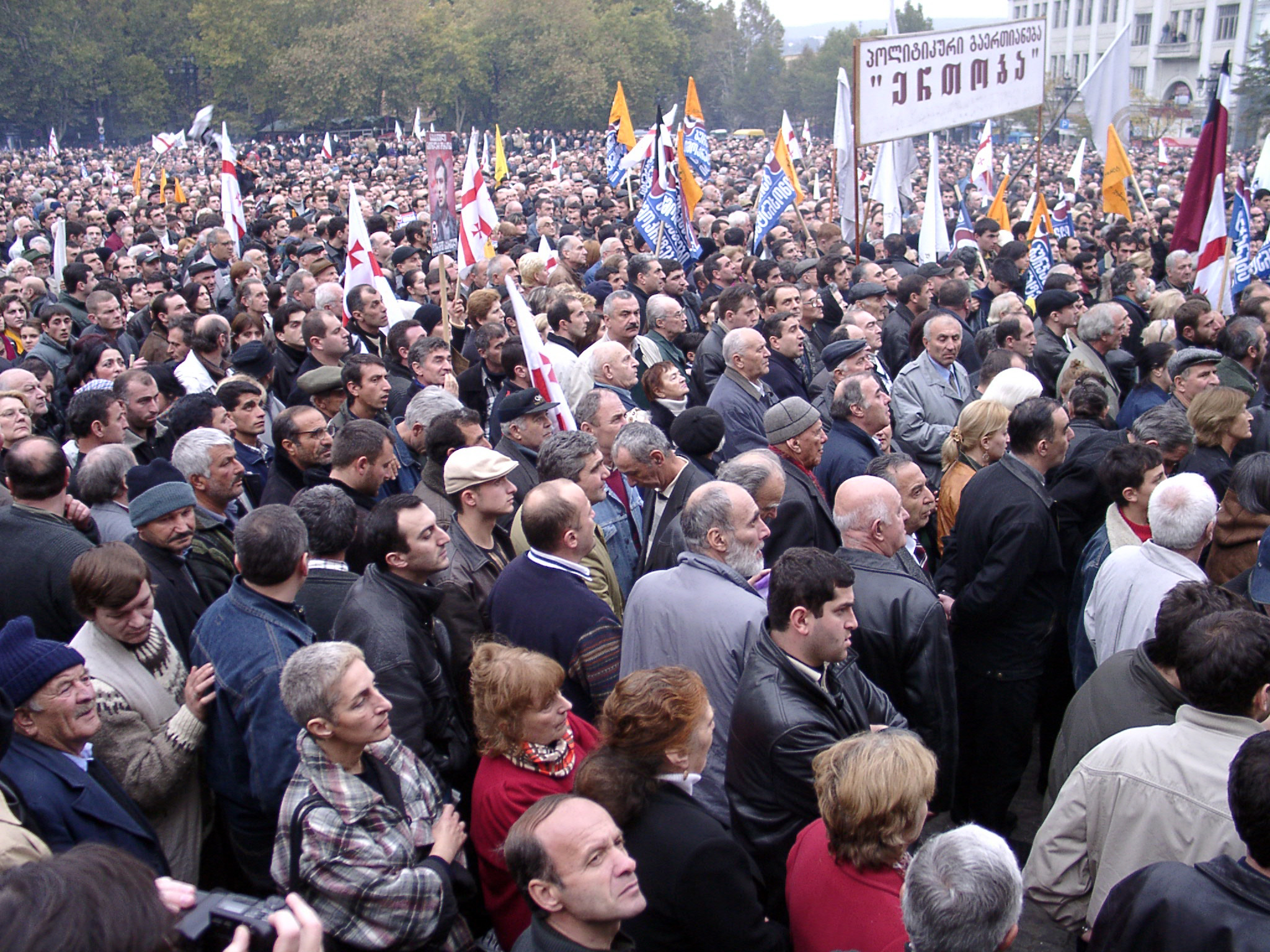 Political situation

Enhancing democracy and the rule of law
In order to put an end to this, young opposition activists launched the Rose Revolution in autumn 2003. This led to a peaceful change of government. Mikheil Saakashvili was elected president. He was re-elected for a further term in 2008.
However, in the years that followed, authoritarian tendencies within the government and the growing gap between rich and poor led to popular protests on several occasions. The parliamentary elections held in October 2012 were won by the party alliance "Georgian Dream". The alliance also won the presidential elections in October 2013, when Giorgi Margvelashvili from "Georgian Dream" was elected president by a clear majority. In October 2016, another round of parliamentary elections was held, which the governing alliance of parties won by a strong majority.
Since the time of the Rose Revolution, the Georgian government has made major efforts to consolidate democracy and the rule of law, achieve alignment with European legal standards, fight corruption and create a more conducive climate for investment. When President Margvelashvili assumed office in autumn 2013, some amendments to the constitution entered into force, transforming Georgia from a presidential republic into a parliamentary democracy.
One of the government's goals is to enhance local self-government. In 2006, Georgia had its first-ever municipal elections. In 2010, the mayor of the capital, Tbilisi, was elected directly for the first time. In 2014, people were also able to directly elect the mayors of regional capitals. In February 2014, a new law was adopted which devolved further tasks to the municipalities.