Copyright

© Thomas Köhler/photothek.net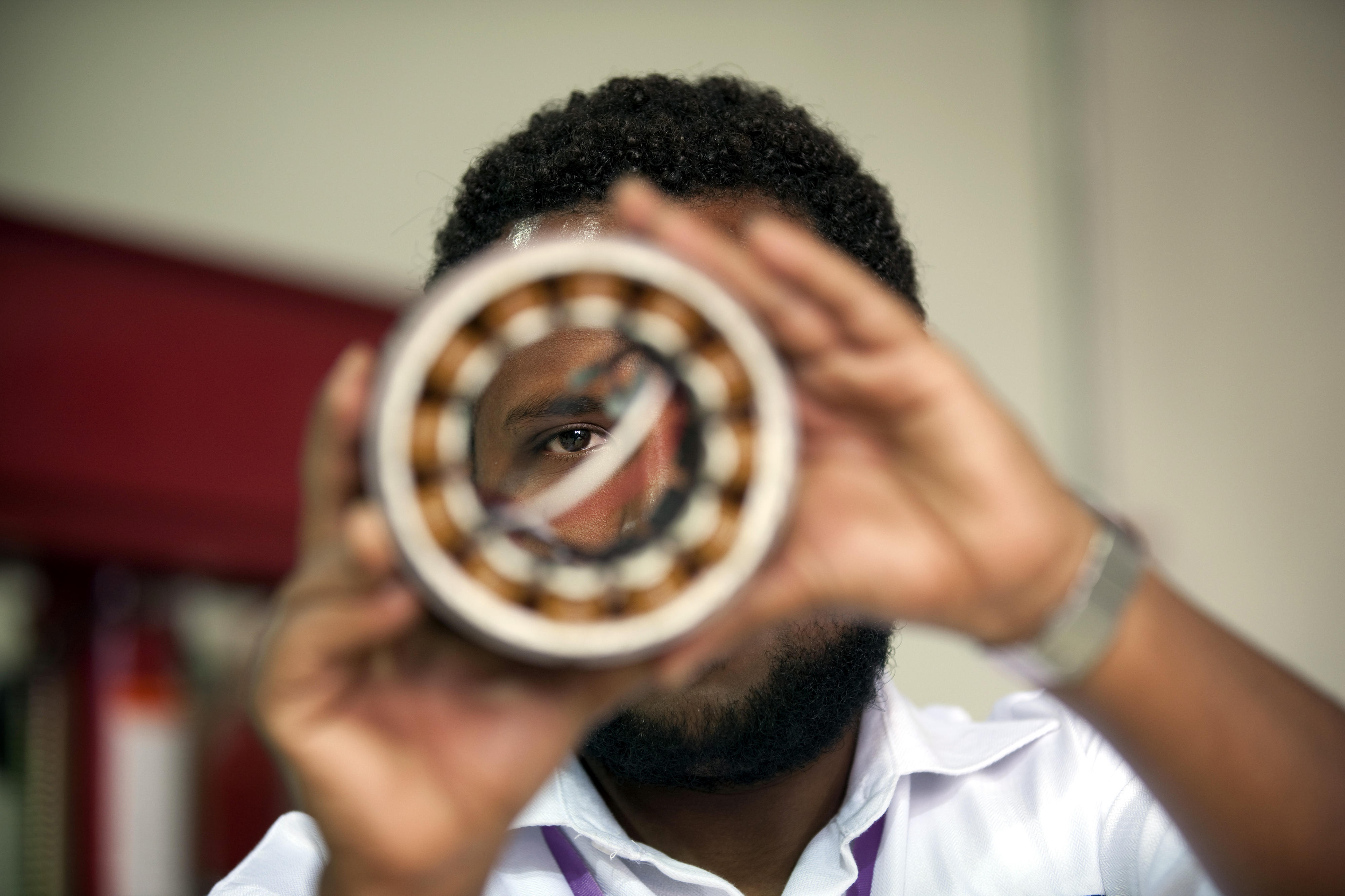 Wirtschaftliche Situation

Focus on industry and agriculture
From 2007 to 2017, Ethiopia saw economic growth rates between 8.6 and 12.6 per cent. In 2018, the rate was slightly lower (6.8 per cent). The International Monetary Fund (IMF) expects rates between seven and eight per cent for the following years as well (as at October 2019).
Ethiopia wants to achieve the status of a middle-income country by 2025. Through its five-year Growth and Transformation Plan II (2016 to 2020), the government is following a course for growth with clear objectives: the development of manufacturing industries, export orientation, and efforts to modernise and commercialise the agricultural sector.
Reform programme
In order to boost economic development and strengthen the local private sector, the government of Prime Minister Abiy is implementing structural reforms. They include the introduction of competition in industries that were previously dominated by state-owned enterprises; an increase in the number of public-private partnerships; and the (partial) privatisation of state-owned enterprises in the spheres of logistics, transport, aviation, telecommunications and electricity.
In order to reduce the level of public debt, the government is pursuing policies for responsible debt management. It wants to increase the mobilisation of domestic resources and has made a commitment to the IMF to take out no new loans at market terms for the time being. The Prime Minister is also taking determined action against inefficiency and corruption in state-owned enterprises and against illegal land grabbing, which is widespread. The country's negative trade balance continues to be a problem. Ethiopia imports considerably more goods than it exports.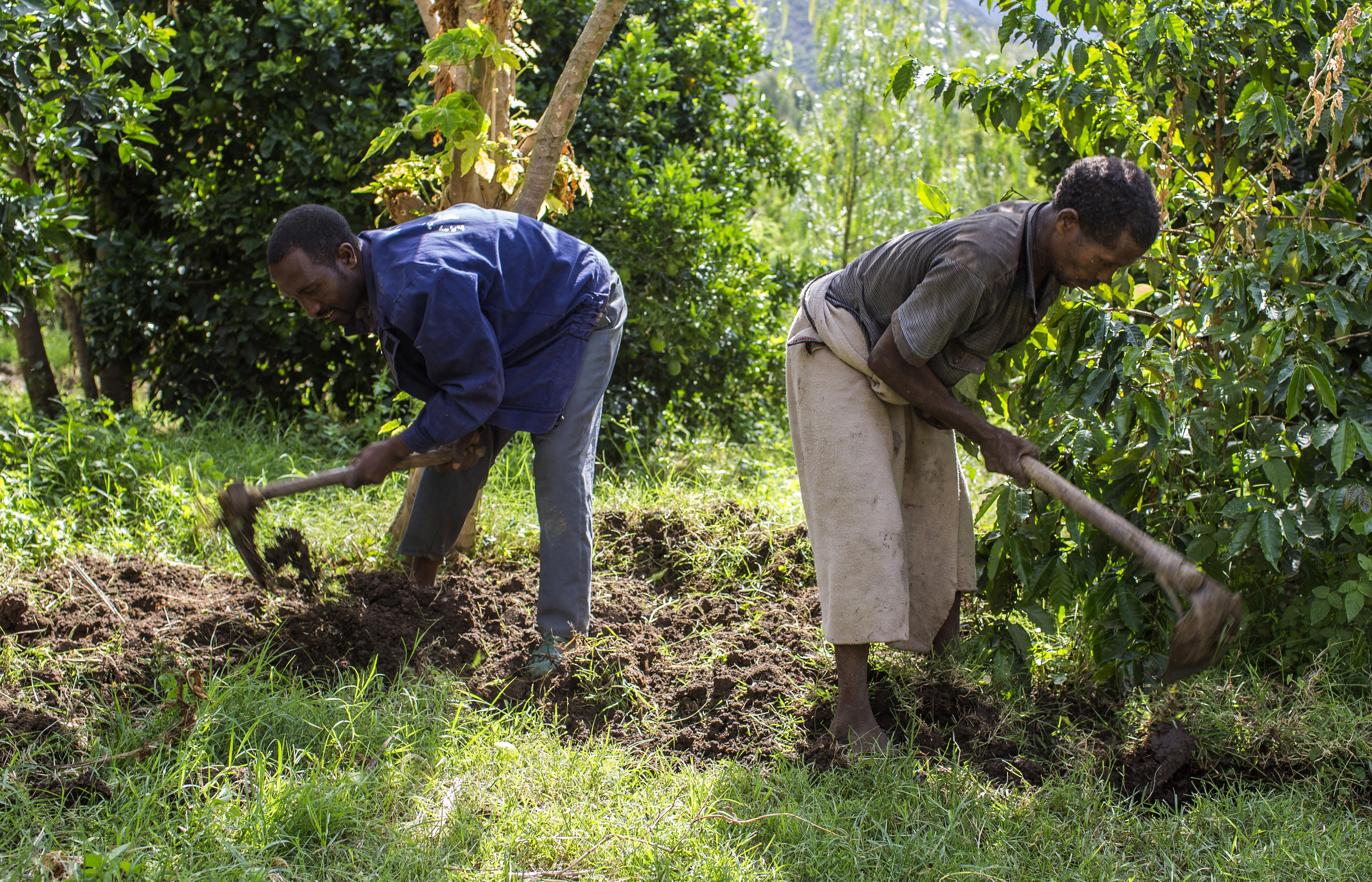 Agriculture
The highest levels of economic growth can be found in the industrial and services sectors. However, it is agriculture that is the mainstay of the Ethiopian economy. It employs about two-thirds of the workforce and provides raw materials for the textile, garment and leather industries. Ethiopia is also one of the biggest coffee producers in the world.
So far, the agricultural sector has been characterised by small-scale farming. It is also heavily dependent on rainfall. Drought periods have repeatedly caused severe crop failure. Achieving long-term food security for the growing population is thus one of the big challenges the country is facing.
Development potential
Ethiopia has great development potential. Among other things, there is enormous scope for boosting agricultural productivity. The country also has mineral reserves such as gold, tantalum ore, phosphorus, iron, salt, potassium carbonate, sodium carbonate, gemstones and coal. Great hopes are being placed in the exploitation of the natural gas deposits that have been discovered in the Ogaden Basin.
Ethiopia also has good conditions for the use of environmentally friendly energy sources such as hydro, solar, wind and geothermal power. The country already exports power to its neighbours Djibouti, Kenya and Sudan. Improvements in power generation and infrastructure are intended to benefit tourism among others, a new sector with growth potential.