Copyright

© Thomas Köhler/photothek.net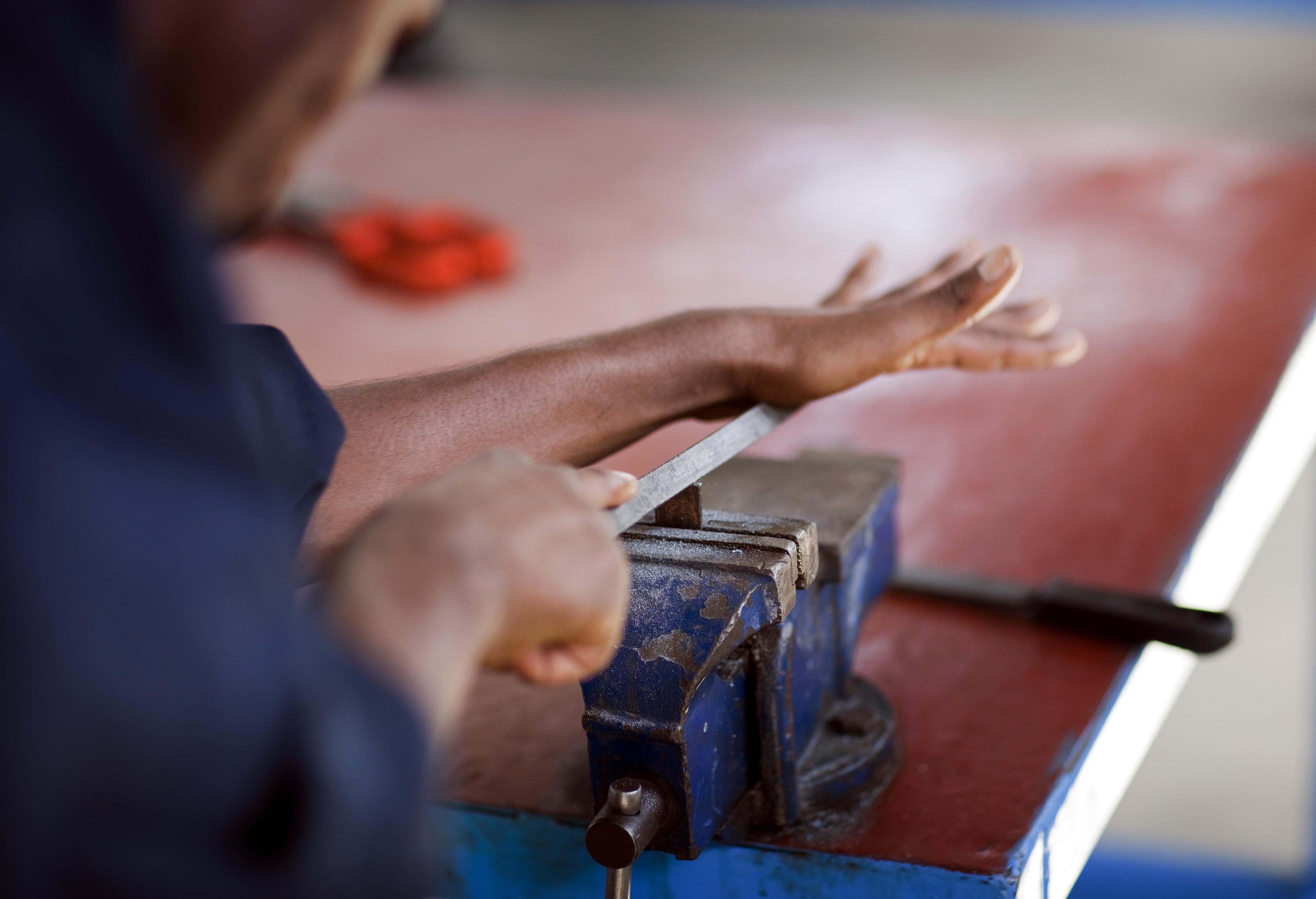 Priority area Sustainable economic development and vocational education

Skilled workers for Ethiopia's economy
Skilled and educated workers are urgently wanted in the technical and engineering fields in particular. So far, candidates often do not have the right skills or qualifications. Germany is helping Ethiopia improve the quality of vocational education and make it more practice-oriented. For instance, with Germany's support the government put in place a legal basis for a "dual" (industry-based and school-based) vocational education system modelled on the German system. In the construction sector and in various technical training courses, trainees are now able to gain accreditation as a master craftsman or craftswoman.
Germany is also providing assistance to the education ministry and its downstream authorities as they systematically use labour market data for the planning of education programmes and work closely with the private sector. And advice is being provided to the industry ministry on the development of a strategy for targeted support for small and medium-sized enterprises.
Results
The number of vocational schools nearly tripled between 2011 and 2018, reaching a total of more than 1,300. More than 8,200 vocational teachers have received training, and 58 vocational schools have been equipped with workshops for the practical aspects of training. Over 5,100 vocational education workers and small-scale entrepreneurs have received training on topics such as business management, technology transfer and teaching methods. 560 specialists have received in-service training on health technology. They now train other trainers, passing on their knowledge to their colleagues. More than 50 German and Ethiopian enterprises have received advice on openings for cooperation. Support has been provided to more than 30 technology start-ups.
One focus of Germany's activities is on fostering decent employment conditions and compliance with environmental and social standards in Ethiopia's textile industry. To that end, the BMZ works together with more than 100 textile companies, which employ a total of about 64,000 workers. Among other things, a national guideline on the sustainable use of sewage sludge was developed, and new rules have been introduced for the registration and administration of industrial chemicals.