Copyright

© Thomas Köhler/photothek.net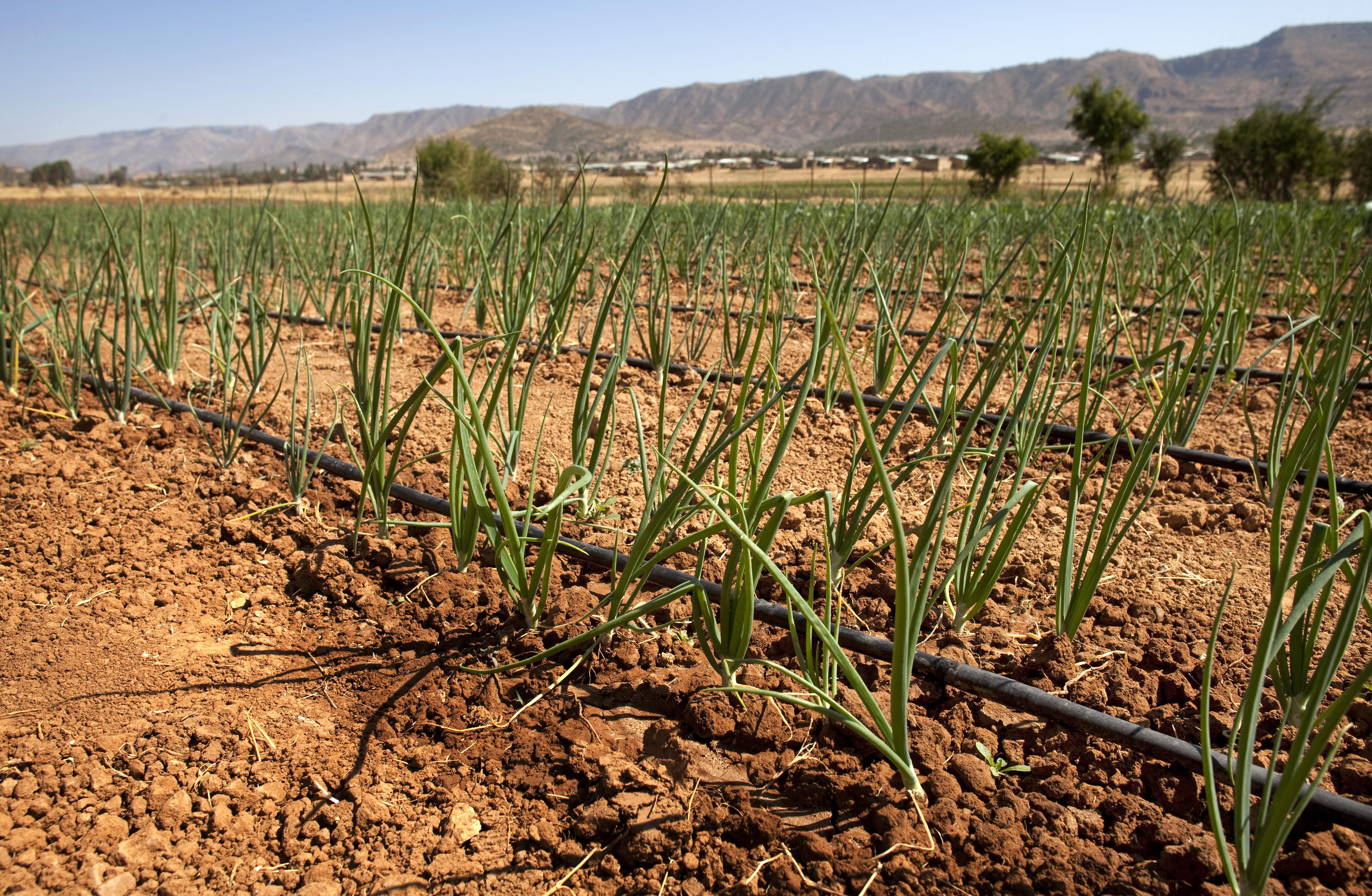 Priority area Agriculture and food security

Soil protection and better harvests
The Ethiopian government has set itself the goal of guaranteeing long-term food security for the country's people. To achieve this, land management will need to be improved. The conservation and sustainable use of land, forests and water, improved cultivation methods and effective erosion control are helping to reduce the widespread soil degradation that exists in the country, i.e. the loss of soil fertility. This will enable farmers to significantly increase the size of their harvests.
Farmers are being helped to diversify their production and use water resources responsibly. New crop varieties and improved seeds are being introduced; farmers are being taught methods of biological erosion control; and tillage, harvesting and irrigation methods tailored to Ethiopia's soils are being developed.
A Green Innovation Centre has been set up in Ethiopia with funding from the ONE WORLD – No Hunger initiative. The Centre provides training on ways of increasing productivity.
Results
Germany's support has so far helped restore some 600,000 hectares of degraded land. The productivity of the farms involved has increased by 40 per cent. Another 900,000 farmers and nomadic pastoralists now have access to water. 95,000 farmers have taken part in training courses on modern farming techniques and mechanisation.
Soil fertility management systems have been introduced for 34,000 hectares of land. The area under irrigation has increased by about 5,500 hectares. Women's cooperatives have planted about 100,000 tree seedlings in the Ethiopian lowlands, which are particularly arid. The trees serve multiple purposes. They prevent erosion, help regulate the water cycle and provide building material, fertiliser and food.
Better resilience
In the Somali and Afar regions, Germany assists people in coping with the consequences of the droughts of the past few years and enhancing their resilience. Some 28,000 people in the regions now benefit from improved drinking water services. More than 8,000 medical workers have been trained in the prevention of malnutrition. The financing provided for mobile health clinics has enabled them to offer some 247,000 medical consultations to women and children. And more than 17,000 children suffering from acute malnutrition have received therapeutic feeding.