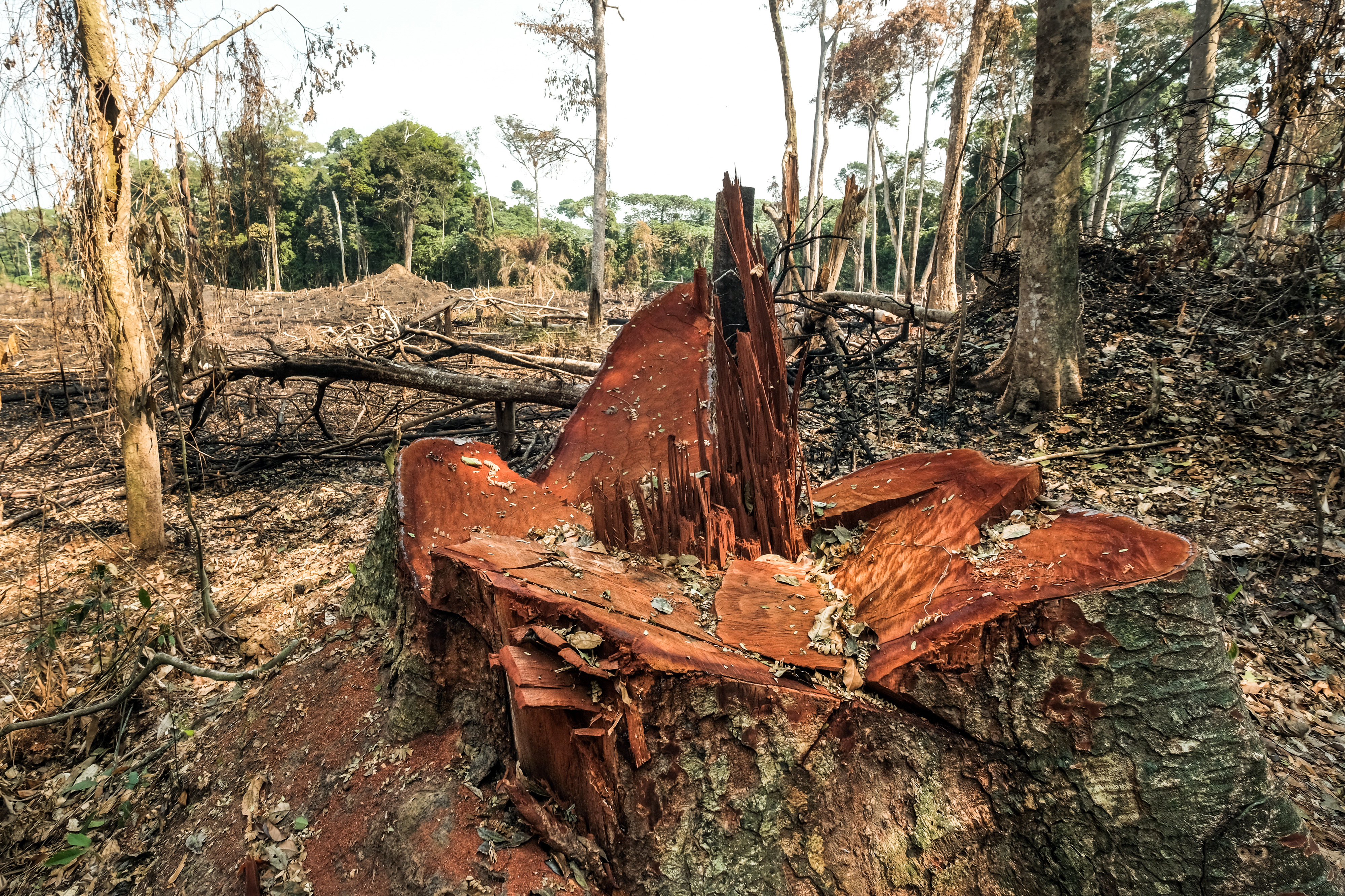 Priority area Protection and sustainable use of natural resources

Protecting the rainforest, maintaining biodiversity, and slowing down climate change
However, the forests are coming under increasing pressure – for instance because the rapidly growing population needs ever greater amounts of wood for fuel and for building, and ever larger areas of land for agriculture. What is more, whole swathes of forest land are being destroyed to make way for mining. In the embattled east of the country, rebel groups and militias are funding themselves through illegal logging and organised poaching, compounding the threat to the country's biodiversity.
Supporting local communities
Under German development cooperation, assistance is being provided for the management of six protected areas, for sustainable forest management and for reafforestation measures. Efforts to tackle the problem of poaching and the illegal trade in wildlife products are also being fostered. The support being offered in collaboration with the World Wide Fund For Nature (WWF) includes advising and training national park administration staff, and financing their equipment such as vehicles, office technology, GPS devices, cameras and binoculars.
However, the most important target group under this programme is the local people, for whom the tropical forest is the foundation for their lives and livelihoods. In order to avert conflicts of use, the locals are closely involved in the development planning for the protected areas. Alternative sources of income, such as sustainable, community-based forestry and utilisation of other forest products, are being developed.
The BMZ's support is conditional on observance of human rights and adherence to internationally recognised environmental and social safeguards. Any reports of human rights violations being committed by, for instance, park officials are thoroughly investigated.