Priority area Economic development

New income opportunities in rural regions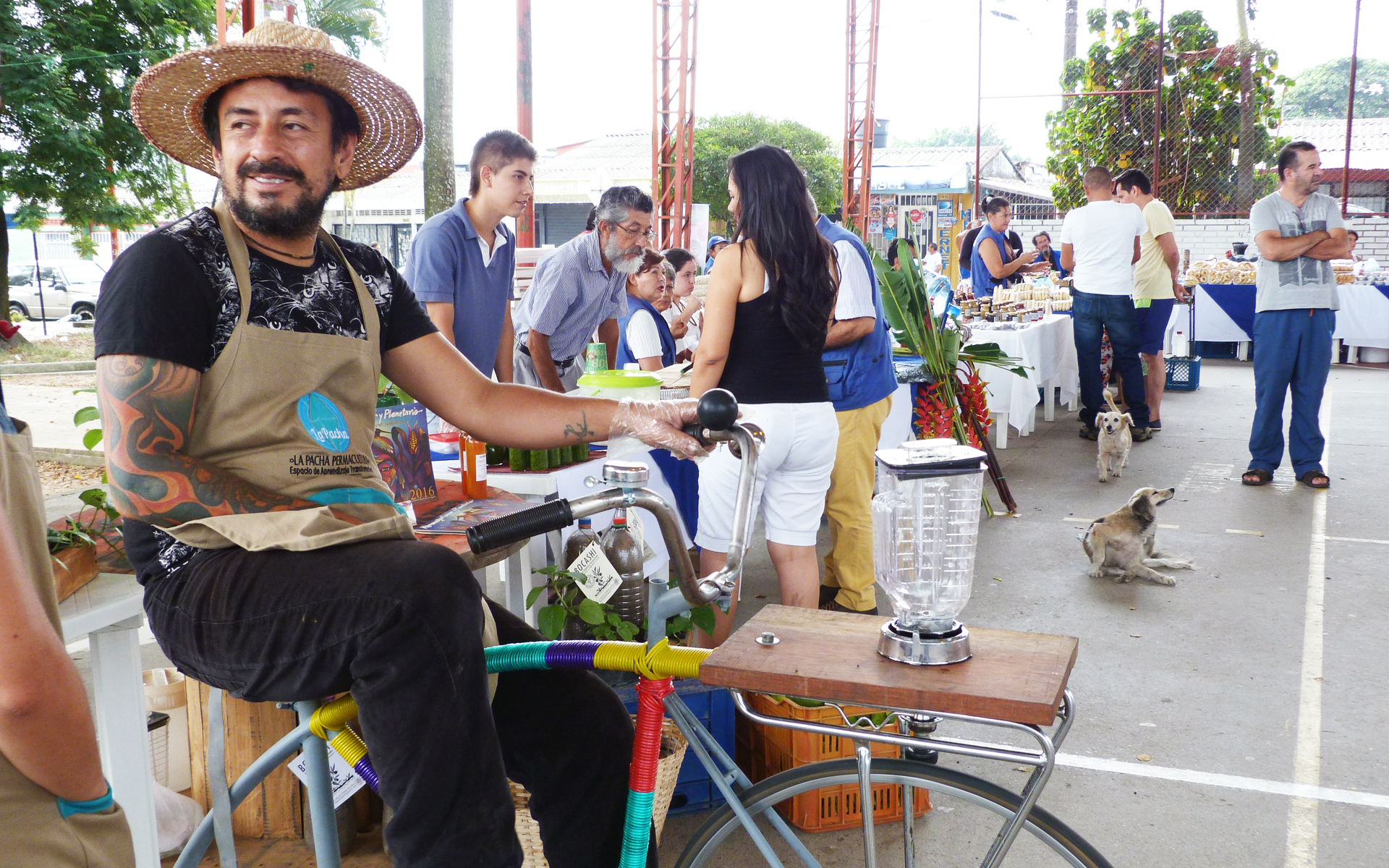 While overall economic development in Colombia is dynamic, a large proportion of the country's rural areas are cut off from this development. Local and regional markets are not very developed, and small producers are not well integrated in economic cycles. Young people are unable to find jobs and thus migrate to the cities.
Germany assists disadvantaged population groups in the Meta, Caquetá and Norte de Santander regions in tapping new income opportunities on an environmentally sound basis.
Support is provided, for instance, for farmers' markets that enable people to directly market their products, for the use of solar energy to refrigerate milk, the certification of sustainable production methods for fruit and vegetables, alternative production methods in the buffer zones of protected areas, local ecotourism initiatives, and resource-friendly livestock farming and aquaculture.
Assistance is provided to government authorities to help them align their employment promotion and business start-up programmes more closely to the needs of young people in rural areas. Job opportunities are emerging, for instance, in the field of agricultural processing.
A fresh start for displaced people; assistance for refugees from Venezuela
Nearly eight million people were displaced by the armed conflict in Colombia. Most of them moved to larger communities and to the outskirts of cities. This is where they are living now, many of them in great poverty and with little access to government services. The disarmament of the FARC fighters after the 2016 peace deal is giving many internally displaced people a chance to return to their home villages.
In addition to these internally displaced people, some 1.5 million Venezuelans who have fled the political, social and economic crisis in their country are staying in Colombia.
As part of its special initiative on displacement, the BMZ supports refugees, internally displaced persons and returnees, and also their host communities. People receive psychosocial support to help them deal with the traumatic events they have experienced. Together with governmental and non-governmental Colombian partners, Germany is developing programmes to foster training and micro businesses in urban areas. This will enable refugees and internally displaced people to make a living.
Another area addressed by German support is the legalisation of illegal settlements that have sprung up on the edge of cities. This allows those living in these settlements to access municipal services and enjoy legal certainty when building on their land.
In rural areas, support is given to returnees and poor farmers in the receiving communities to help them expand their agricultural production. In the Meta region, for example, 25 producers' associations are working on improving the production and marketing of honey and of coffee and cocoa products.