Copyright

© Thomas Trutschel/photothek.net
Priority area Good governance, human rights and the rule of law

Strengthening social safeguards and an independent judiciary
Supervisory bodies, including a national human rights commission and an anti-corruption commission, have been put in place. However, these bodies still lack sufficient numbers of staff and funding.
Justice
Germany is supporting Bangladesh in its efforts to fully reform its justice system and its prisons. Thus, for example, the Justice Ministry is being given advice on overhauling outdated legislation. The aim is to ensure that all citizens, whether male or female, have equal access to a fair trial.
One focus of cooperation is on providing legal support to people who have been imprisoned and on assisting in their rehabilitation. With Germany's support, a paralegal service, consisting of legal counsels provided by non-governmental organisations, was set up. These paralegals were able in the period from 2012 to 2019 to obtain the release of more than 22,000 people who had been imprisoned without trial. 
Based on these positive experiences, the paralegal service was rolled out to other districts.
Social and environmental standards
Germany is actively calling for Bangladesh's textile manufacturers to comply with social and environmental standards so that the work and safety conditions for their employees improve. To achieve this, Germany is helping Bangladesh to train state-approved health and safety inspectors and to ensure the safe disposal of industrial waste and sewage produced by the textiles industry.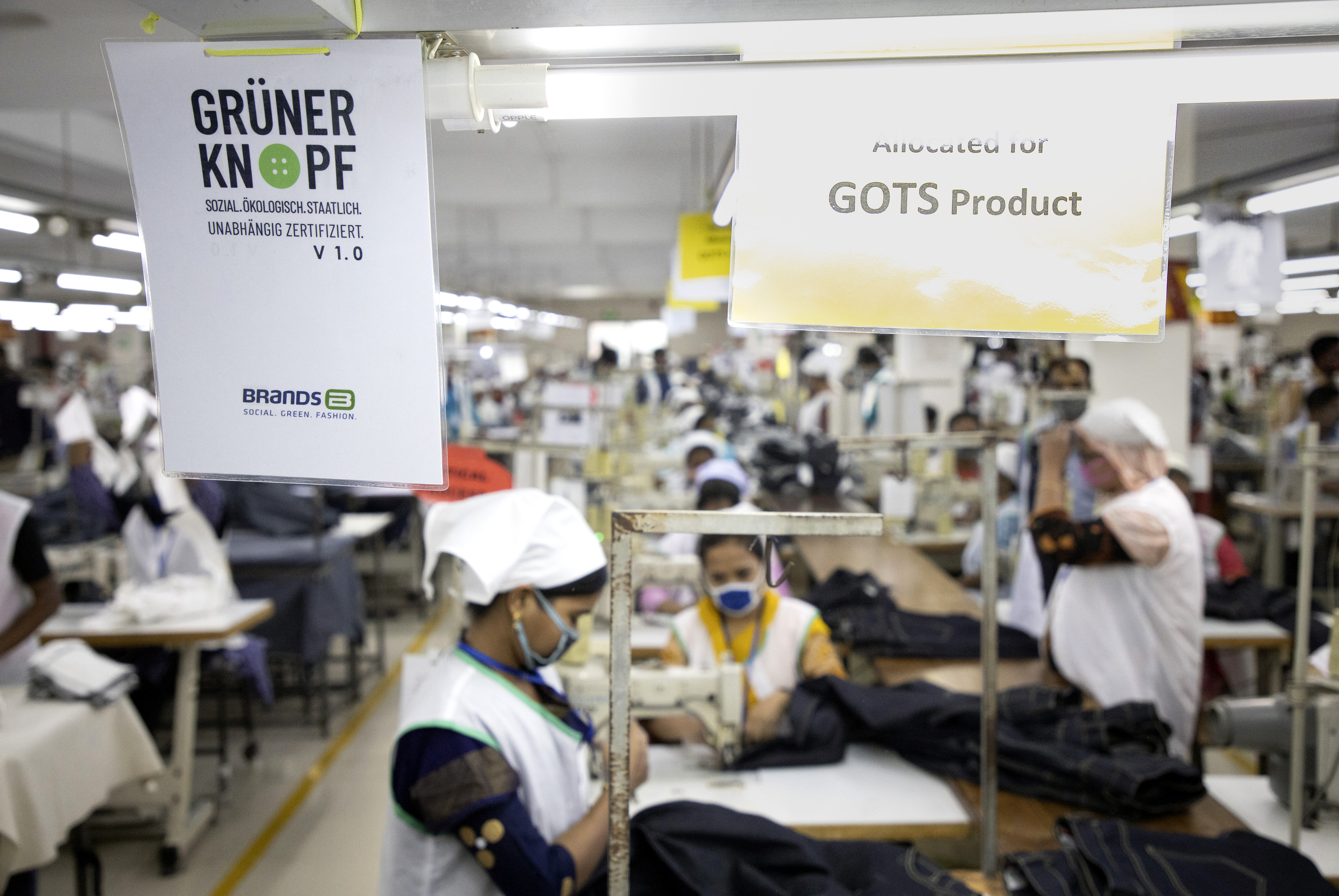 Furthermore, Germany, with support from the International Labour Organization (ILO) and the Netherlands, is advising the Government of Bangladesh on how to put in place a system of accident insurance for people working in the manufacturing of textiles, clothing and leather goods. In addition, financial institutions and textiles factories are being helped to invest in occupational and environmental safety measures and are being given advice on how best to make use of the offers of information and advanced training now available.
Under a regional programme, producers in several Asian countries are being helped to network with each other, so that they can exchange information about initiatives and activities relating to sustainability standards and their experiences with, or the need for, action in this area. Moreover, Germany has helped to set up a regional network of non-governmental organisations which is campaigning for and defending women's rights in the textiles industry. In addition to these latest efforts, the Partnership for Sustainable Textiles, launched by the BMZ in 2014, provides a platform for activities to improve environmental and social safeguards within the entire supply chain.